Get valuable insights about how your teams use your brand assets
Tune your brand management system for maximum efficiency with Brandworkz Reporting & Analysis.
Customisable charts and tables give a detailed picture of how assets, templates and downloads are being used, who is logging in when, and which content they are using, helping you manage your brand better.
What you get with Reporting & Analysis
Reporting feeds back into the system
Sharing insights will help you to get maximum returns on your investment for each asset, ensuring your investment in marketing materials, templates and the system itself is justified.
Reports customised to your needs
You can customise the data you need, creating reports to analyse usage and access frequency and show who is downloading what.
Visual Reporting
The data analysis is presented as coloured charts and graphs. Any information in a chart can be clicked on to drill down into the data.
See the fruits of your labour
Reporting & Analysis helps you to see what impact the software is having and where to fine tune your use of assets, templates and downloads to improve performance even more. It provides an audit trail and analytics on brand and marketing activities.
Promote the best assets and content
By knowing how often each asset is used, you can see which assets work best and promote any assets that are being under-utilised.
See what's hot and what's not
Brandworkz reports are almost limitless and can generate the reports you need in order to understand what's happening with your brand, marketing and content.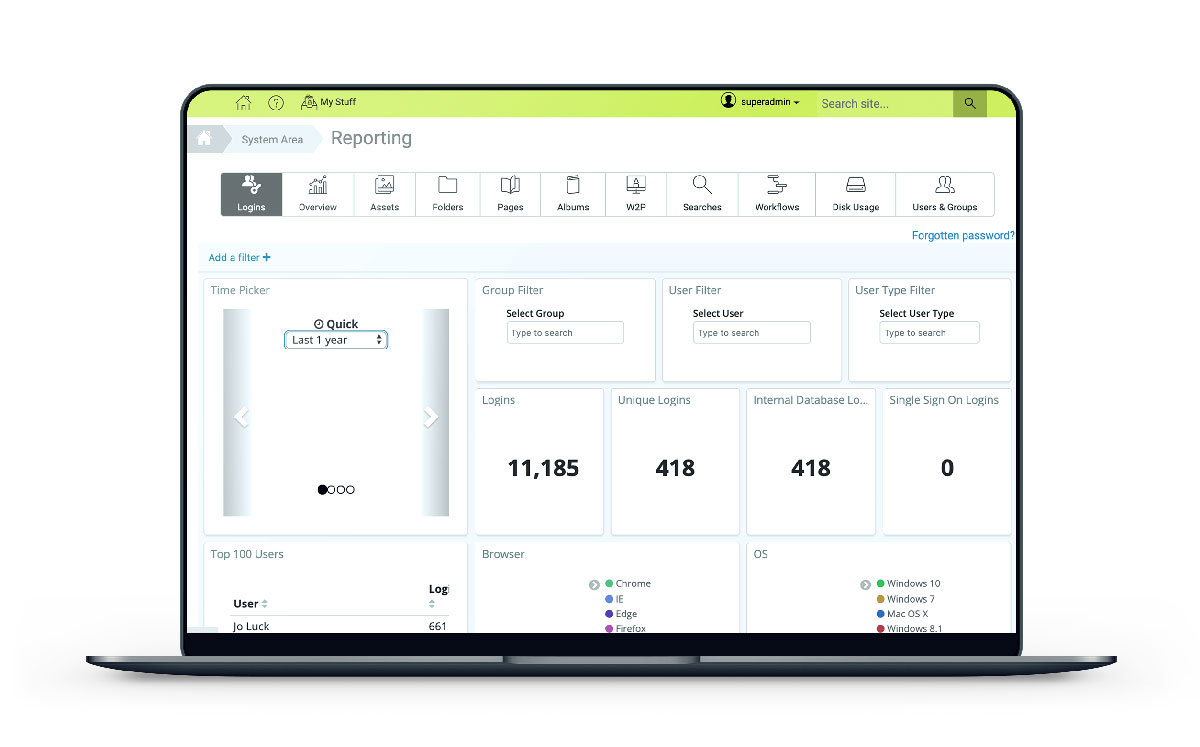 Brandworkz Brand Management Software features
Everything in one place so everyone can find the stuff they need when they need it
Streamline, track and audit your marketing production processes – however complex
Let everybody find the right logo, every time – cutting out endless, tedious logo requests
Every Office document on-brand and up-to-date across the whole company, sounds good right?
Show people what good looks like and stop them reinventing the wheel by promoting best practice
Show people what good looks like and stop them reinventing the wheel by promoting best practice