Reducing the risk of brand inconsistency
Aon is a global professional services company who specialise in providing risk, retirement and health solutions. Headquartered in London and listed on the NYSE, Aon is ranked as the largest insurance broker in the world based on revenue and has over $3.3 trillion in assets under advisement. Currently Aon employ over 50,000 staff in 500 offices spread across 120 countries around the world.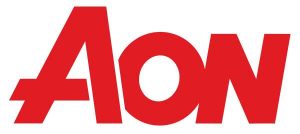 Aon Brand Matters was born as the new home for all of the refreshed Aon brand compliant content. Every different department within the business has access to Brand Matters via SSO and can now learn about the Aon story or educate themselves about the new brand standards. The Showcase module is where teams share their best work with colleagues globally so that is can be re-used in different markets.
Brandworkz created the Brand Hub which is the new home for the JLL brand. The Brand Hub is available 24/7 for all JLL employees and external partners and is the single source of truth for all JLL brand materials. Showcasing the best content within the Brand Hub, JLL are now promoting best practice and empowering local marketers while maintaining brand consistency globally.
Our Brandworkz site, Brand Matters, is a great resource as it streamlines where colleagues are accessing brand information. It's saved us masses of time by trimming the non-essential requests. For example Logo Finder is a great tool and Brandworkz was the only vendor we saw with that capability.
Strengthened brand compliance and consistency
More focus on strategic tasks rather than constantly managing requests for content
Dramatic reduction in the number of requests by users asking for materials
Cost savings in terms of time both for the design and marketing team and remote colleagues
Solved the problem of sharing content between internal teams which were previously blocked by firewalls