The Mini-guide to Marketing Compliance Management
How marketers can fulfil their regulatory obligations – and still develop brand collateral at speed and scale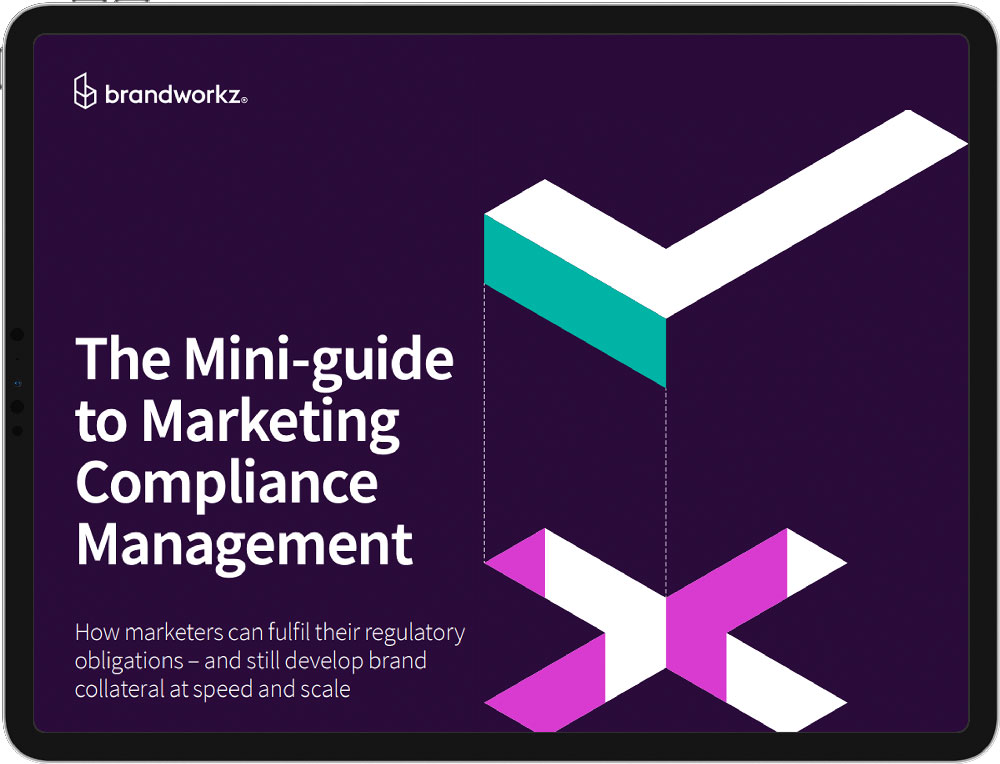 If you're in charge of marketing in a highly regulated industry – such as Insurance, Financial Services, or Healthcare – then this mini-guide is for you. Why? Because you may find that compliance considerations can slow things down. And that makes it tricky for you to respond to your business's demand for fresh marketing and branding materials.
We've written this short guide to show you how to have your cake and eat it – and use brand management software to build a marketing engine that delivers at speed, and without compromising on the required checks.
Thank you for submitting your details!
You can download the white paper by clicking the button below.