Brandworkz 7.1 Release Notes
This release is a maintenance release. You will not see any new features, but there are important infrastructure improvements in line with our roadmap, and bug fixes.
Web-to-Publish improvements – we have started the process of overhauling the Web-to-Publish module which will bring us the ability to offer you great new features as outlined in the User Group meeting.
Image Processing – Over the past 6 months we've been improving the way in which images are processed by Brandworkz digital asset management, from previews to transcoding. We are now reaching the end of this process which is delivering more durable image processing, transcoding and previewing. In addition, the effort the system takes to do this heavy-lifting is less perceptible.
Hosting – As mentioned in the user group meetings we are beginning the move from our present hosting providers to Amazon Web Services. The benefits of this are several which will lead to a more robust and scalable platform for you.
Improvement: User Management
Following feedback from the User Group meeting we've made a few amendments to the User Management side of Brandworkz. We've sped up the login process so that the process is quicker. The speed increase will be most noticeable on larger client sites with a large number of folders, typically in excess of 2,000 folders.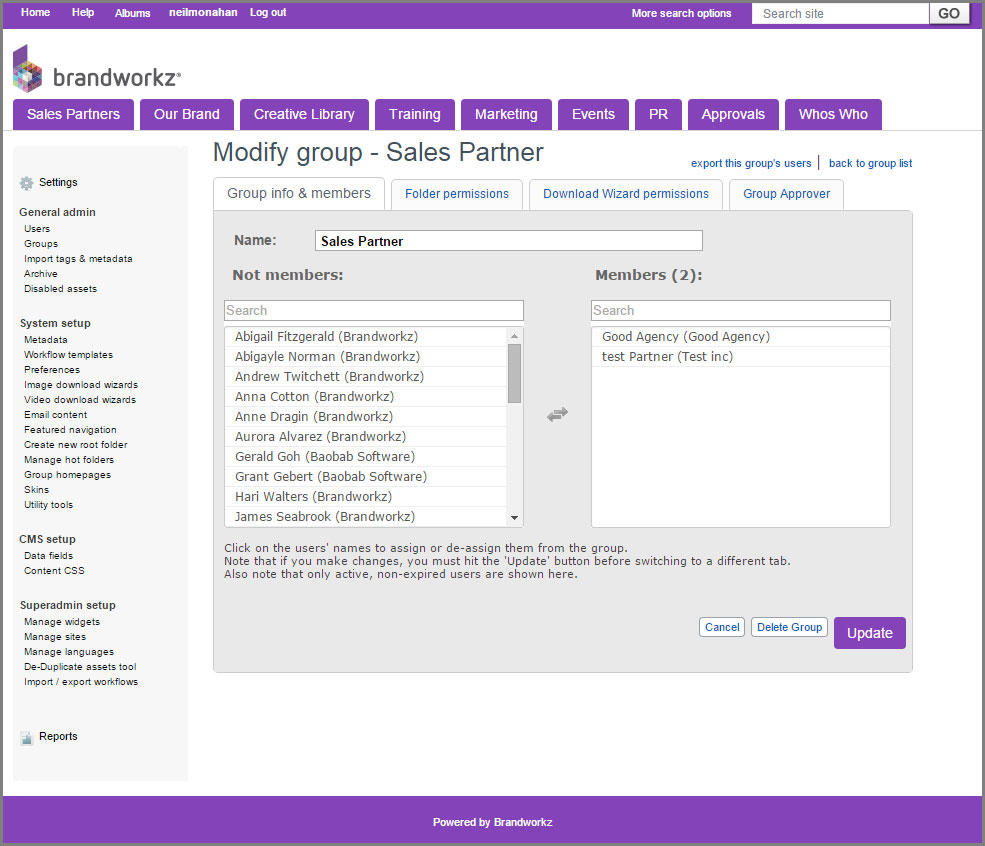 We've made it easier to add users to a given group by virtue of adding a search bar to the feature. Instead of having to scroll through the list of users, an Admin can now type in that users name to bring them up.
The full list of users is also able to generate a lot quicker thanks to a few changes in the code which you will notice. The users are now also split into Tabs of "Active", "Inactive" and "All Users".

User Group Meeting
We have recorded our User Group meeting held in April. If you attended, once again, thank you for your input and participation. You can download the video here to hear more on the three infrastructure improvements outlined above and to learn about what is coming up in the Brandworkz Roadmap.