The gold standard in brand management software
Gold's Gym is an international chain of gyms that were founded in Venice Beach California in 1965 and gained legendary status in the fitness world when it became the setting for Arnold Schwarzenegger's film Pumping Iron. Operating in over 700 locations on six continents, Gold's Gym is ranked as the number one full-service fitness franchise in the world.
In 2012, the full-service advertising agency McKinney created a new brand positioning and communications campaign entitled 'Strong' that was designed to build the Gold's Gym brand even further. Gold's wanted to roll-out the new campaign to their entire chain of franchises to ensure brand consistency but was worried about the cost of localising the marketing materials for over 700 gyms.
McKinney suggested Brandworkz brand management platform as a self-service portal for all of their franchisees. We created the Gold's Gym Brand Center which is now the home where all franchisees access campaign materials, templates, brand materials and social media support. Gym managers can now easily create localised marketing materials that are consistent with the overall Gold's Gym brand positioning in a matter of minutes.
New campaigns have been deployed consistently across the Gold's Gym network
Production costs, time to market and wastage have been greatly reduced with Web-to-Publish
Maximised ROI from campaign investment
Improved brand consistency across the Gold's Gym franchise network
Better support system for franchisees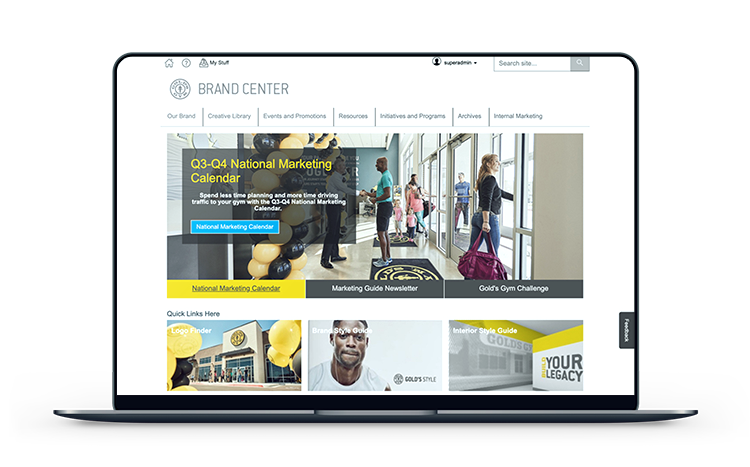 "Our people have been blown away by this system. They're very impressed by the way Brand Center is changing the way franchisees interact with the brand and use the marketing materials. We can't praise it highly enough."