Boost revenue with
consistent marketing outputs
Step up the efficiency of your marketing materials and increase your brand visibility for faster business growth.
Trusted by marketing professionals from
Maximise the value of your branding
On average, marketers could save £150,000 by using Brandworkz Brand Management Software. It encourages better workflows and more efficient use of resources, streamlines overflowing tool stacks and subscriptions, and puts Brand Guidelines and marketing regulation compliance at the heart of branding.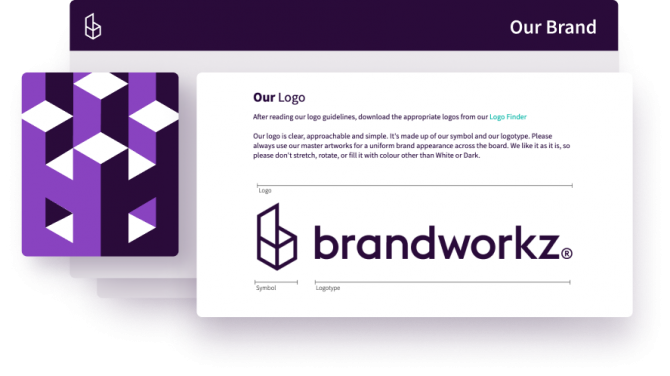 Profit from brand consistency
Consistent branding helps businesses get their values – and value – across to key partners and stakeholders clearly and immediately. What defines your brand and makes it stand out should be accurately conveyed any and every time it's shared to the world.
A strong brand identity is promoted by Brandworkz at every step. With our comprehensive, editable Brand Guidelines feature, you can make sure that your chosen colours, fonts, tone of voice, and style inform all content creation, editing, and approvals.
Optimise the ROI of your tools
The average MarTech tool stack consists of as many as 120 tools. But how do you know you're not paying over the odds for software your team doesn't really need?
With Brandworkz Software, you can curate the tools available to your team, and build a kit that streamlines efficiency and gets you the best revenue out of your investments.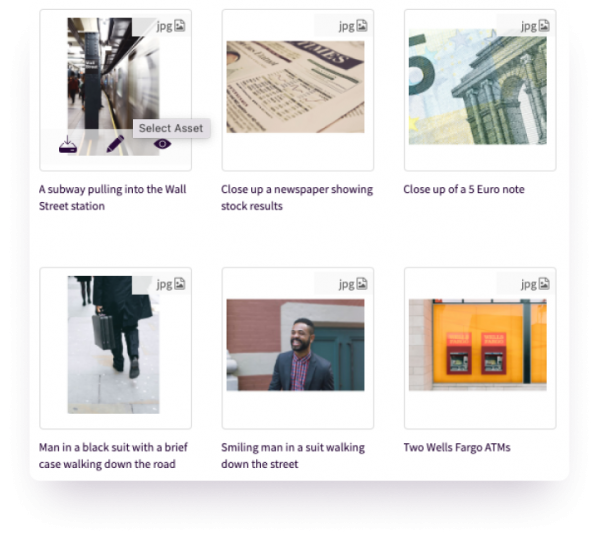 Get visibility over your teams and their work
Content creation for your brand needs to happen as smoothly as possible, but with the guarantee that you're working with the right assets, every time. A lot of time is lost creating new marketing materials from scratch in inefficient ways — an average of 6,017 hours, to be precise.
Brandworkz Digital Asset Management condenses your huge array of assets into a system that's accessible and centralised. Upload, download, preview files of any type, and enjoy easy team-to-team collaboration directly within Brandworkz. No more scattered systems. Just consistent functionality.
Ensure marketing compliance
Industry standards and regulations are frequently updated, but businesses need to stay compliant. Failure to do so is a constant concern for marketing heads.
That's why we've built marketing compliance into Brandworkz. Guarantee your assets follow regulations and compliance measures by adding them to our Digital & Print templates. Rest assured that every asset going forward will follow the same format, without compromising on creativity.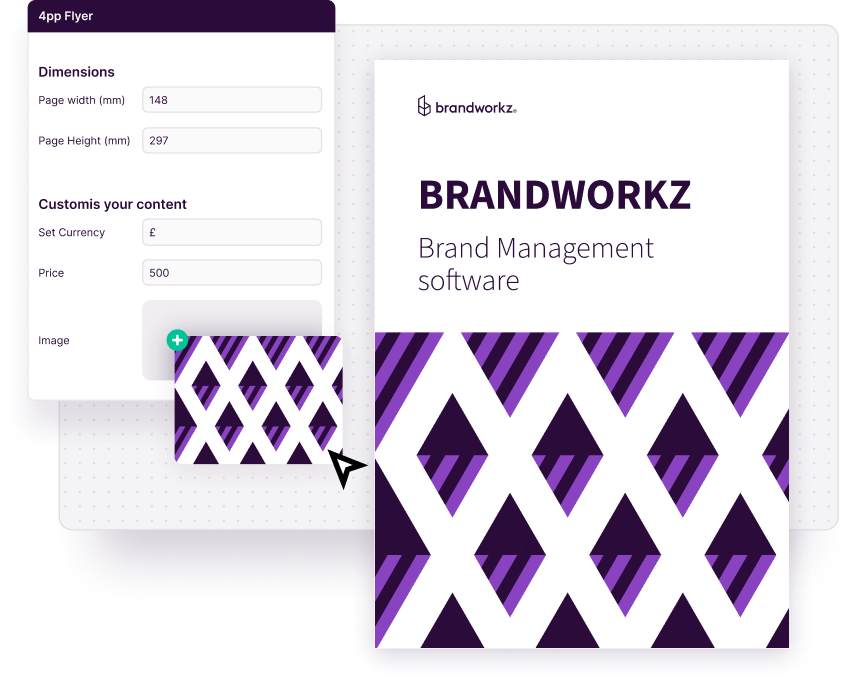 Book a demo now.
Choose between a 15 or 30 minutes demo, speak to one of our team today.
Brandworkz combines powerful Digital Asset Management and next-level integrations for a single source of truth where users can store, manage, share, and create brand assets.