See brand consistency,
transparency, and control
Get better branding out of your teams by providing them the tools, guidelines, and support they need from the outset.
Trusted by Brand Managers from
Create better, on-brand
content, faster
Brand Management is complex. There are various forms of content, strategies, distribution channels, and team members to juggle all at once. Brand consistency and effective time management are made difficult to maintain.
Marketers have to waste multiple hours searching for assets, creating new ones, and fielding requests to them. That's a lot of valuable time gone. Brandworkz gives you a unified approach to managing brand assets, enhancing branding workflows, and driving results.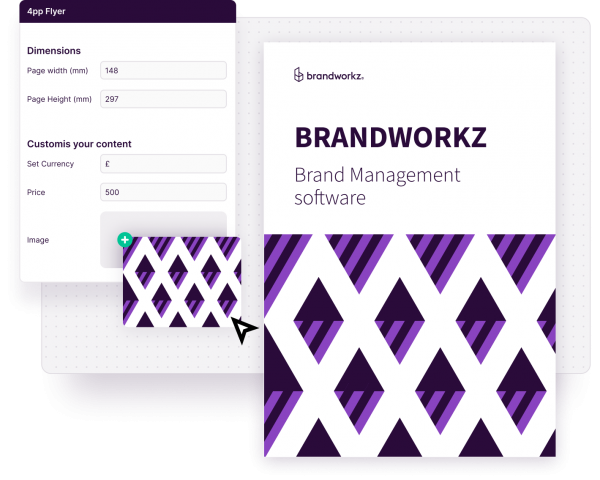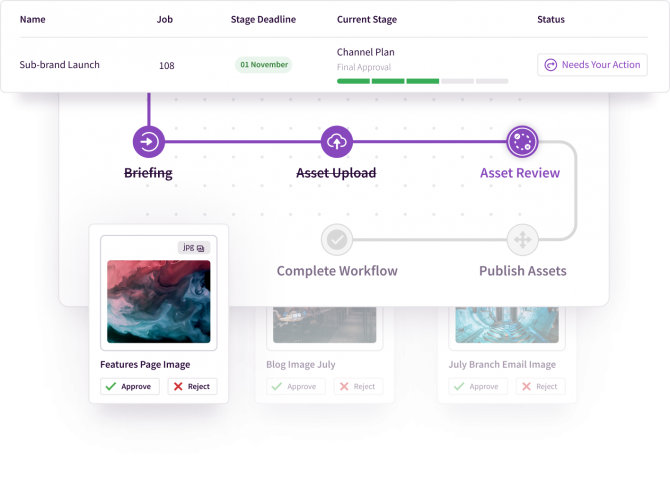 Manage asset access requests, ensure team members only see approved, on-brand content, and maximise the use of existing resources without drowning in manual processes.
With Brandworkz Digital Asset Management (DAM), brand managers can guarantee their teams are only working with and accessing the assets they need. Our DAM centralises your vast number of valuable assets guaranteeing brand asset consistency. No more check-ins. No more disparate databases. Complete transparency.
Consistency is vital to successful branding. The bigger your team and the more assets you create, the harder it can be to stay on-brand. Get everyone on the same page about what good looks like to keep generating better content.
Brandworkz provides the solution: editable Brand Guidelines built right into your management system. Your team members will always have reference to what they should be aiming for with their work — even as your goals and objectives inevitably change. Achieve the right look every time.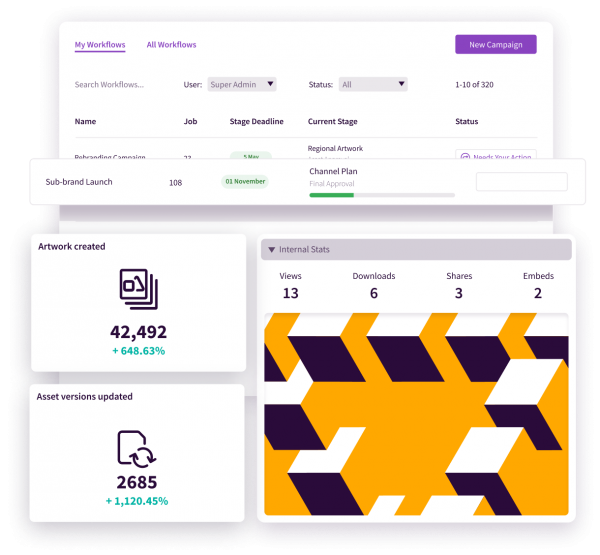 Get visibility over your teams and their work
Your teams need to be aligned on how projects must progress for things to run efficiently. But constantly trying to know what's going on at all times, can cause more problems than solutions. You risk bottlenecks, slow time-to-market, and liability for any mistakes that happen.
Set up automated Approval Workflows to catch off-brand quirks in your content, and to streamline your sign-offs. Assets are ready for market faster when you use more efficient workflows.
Streamline your tool stack
Branding requires a whole host of tools to accommodate everything from brand management to the creation of assets. But this can easily lead to a cluttered dashboard that overwhelms you and your teams in tandem.
Brandworkz reduces the noise. Our multi-featured software is primed to integrate with your existing tool stacks to speed up and optimise your brand asset development. See better branding immediately without the need for awkward adjustments.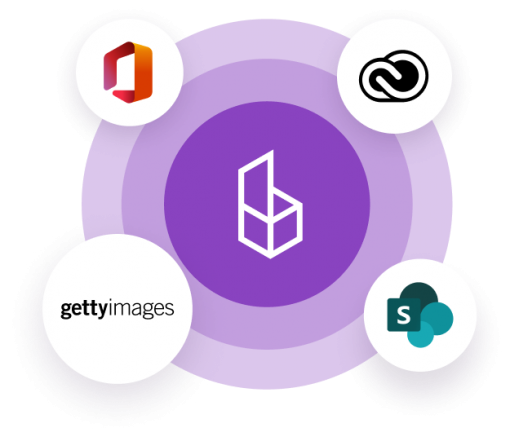 Book a demo now.
Choose between a 15 or 30 minutes demo, speak to one of our team today.
Brandworkz combines powerful Digital Asset Management and next-level integrations for a single source of truth where users can store, manage, share, and create brand assets.