Brandworkz for the Financial Services Industry
Used by over 100,000 financial marketers and counting
Financial marketers have a tough job with compliance and legal going through everything with a fine-tooth comb, putting stress on deadlines and sucking up your department's time. Then you battle to keep track of your collateral, limiting how regularly assets get reviewed.
Find out how Brand Management Software helps the Finance industry build brand consistency.
How Brandworkz empowers finance
Manage your content creation processes
You will likely have review and approval software already, but this may not be flexible enough to map to your actual internal processes, rejection paths, etc. which could be 20-30 steps, and therefore parts of the process and audit trail is in a somewhat ambiguous state, which of course means that compliance is going to get grumpy.
On approval you may also not be able to consistently link back to the master artwork which the items are based on (InDesign, Photoshop, etc) so when modifications are needed this then becomes troublesome. And indeed, the images and graphics used in that master artwork may be stored on some designer's desktop as your current tool doesn't offer any integration with their desktop software.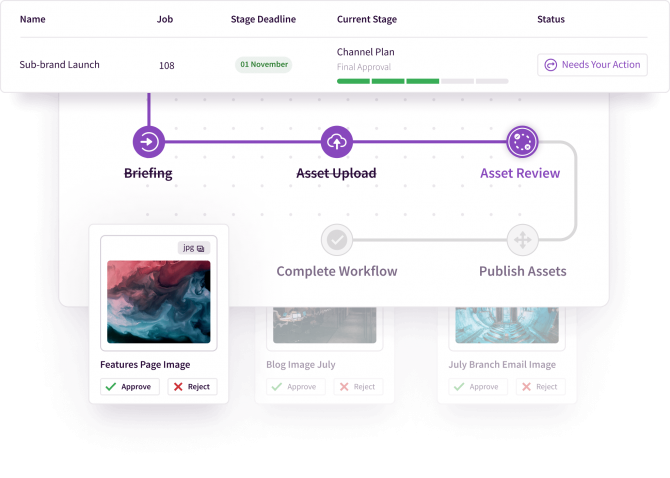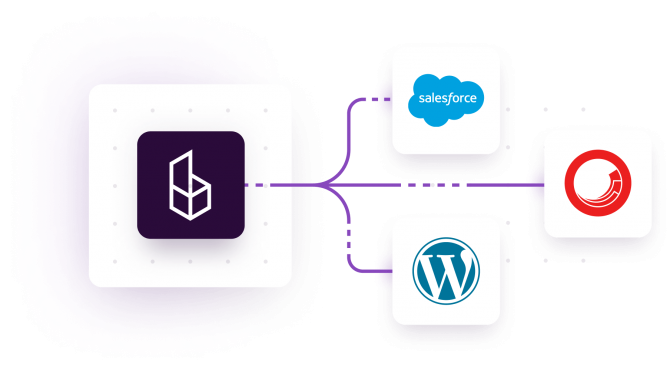 Manage your content distribution
Once your images, artworks, videos, etc. have made it through approval, they will then typically be used in at least half a dozen other systems, such as your CMS, CRM, MS Office, etc. – cue lots of tedious duplication/uploading, prone to human error.
Through integrations with your MarTech stack, Brandworkz Brand Management Software for Financial Services can eliminate this and maintain the links back to the master including audit trail, version updates and expiry dates, as well as sending asset alerts on new versions or expires to people who have downloaded these items manually.
You can indeed also use our Web-to-Publish module to automatically create on-brand artwork with up-to-date data from separate data sources such as fund databases and CRM systems.
Manage your brand image and positioning
Whether you are in retail or selling through intermediaries, there will be a lot of different groups of people, both internally and externally, who need to understand your brand image and positioning in detail.
This may be anything from intermediaries who need to be fed with the latest sales material, to iOS App developers developing your new mobile app, to local creative agencies who need to understand what effective collateral already exists so they don't reinvent the wheel.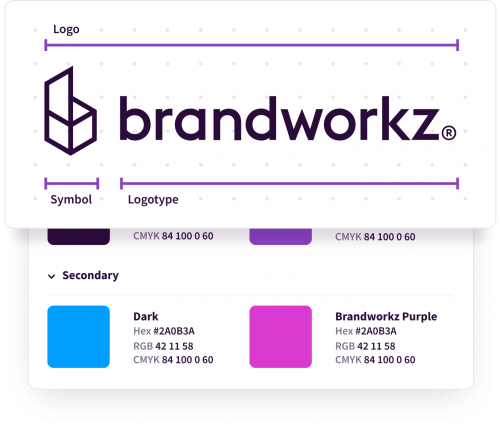 Investing in brand management pays dividends
Rathbone Brothers PLC is an investment management and wealth management business based in the UK with 1,400 staff spread across 15 offices. Rathbones was founded in 1742 and today manages £47.3 billion for their clients and are listed on London Stock Exchange.
Choose between a 15 or 30 minutes demo, speak to one of our team today.
Brandworkz combines powerful Digital Asset Management and next-level integrations for a single source of truth where users can store, manage, share, and create brand assets.
Fill in the form to arrange your demo today