Document your brand with Brand Kit
Your Brand Kit is a crucial guide to your brand's visual identity.
Store your logo, brand colours and fonts securely and share
them internally and externally – no licenses required.
Build and share your Brand Kit for FREE with unlimited usage
by creating an account today.
No credit-card required, set up and get going with just your email.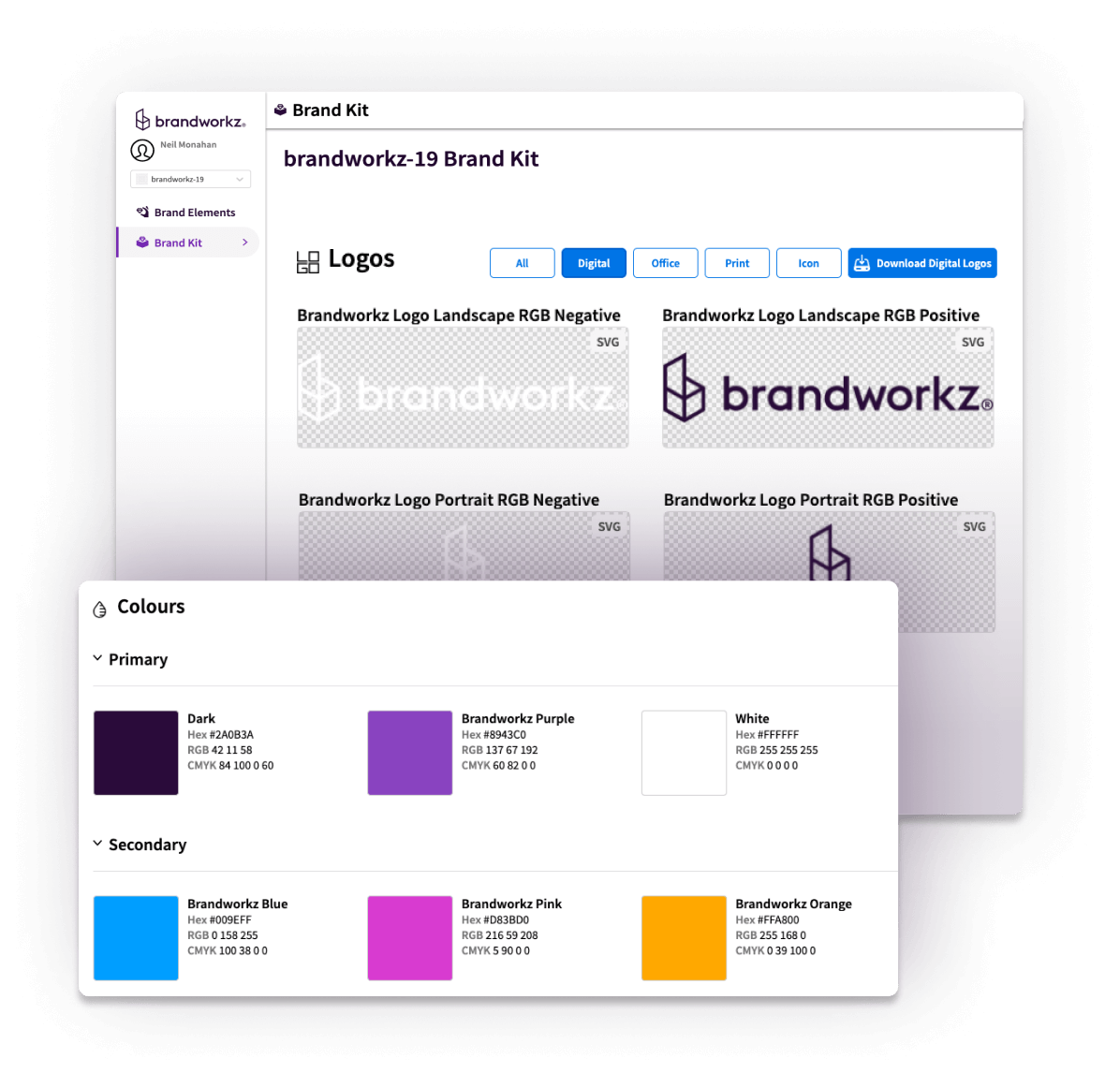 83% of customers demand consistent brand experiences, whatever you business size
Start your journey to
better brand management
Build your brand the right way. Get better visibility over what assets you have and what you need with intelligent metadata tagging.
Increase operational efficiency
Save time and money with less requests from internal and third party teams. Brand Kit helps you find and download core brand assets in seconds.
Make your budget go further
Brand Kit is free, forever with our Essentials package. Perfect for smaller businesses on their journey to brand consistency. More revenue with less outlay – win, win.
Improve brand consistency
With dedicated sections for your critical brand assets, logos, colours and fonts documenting and growing your brand's visual identity has never been easier.
Add copy and guidelines to explain how users should use your brand assets to protect brand consistency now and in the future.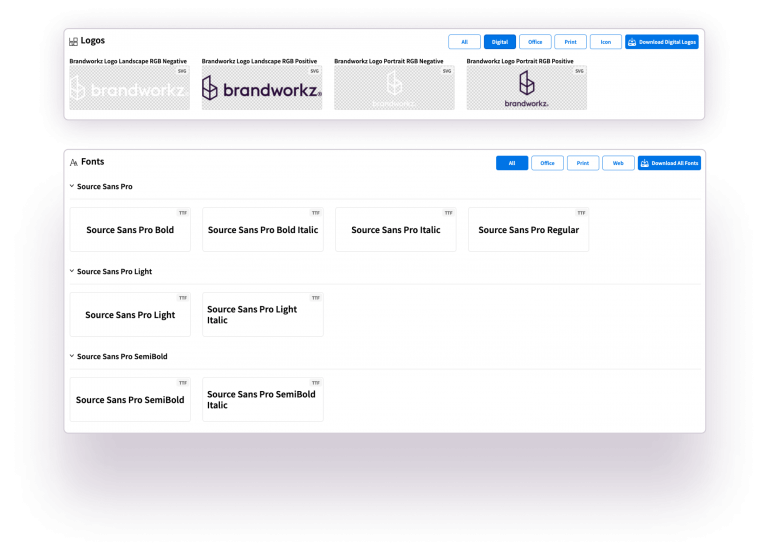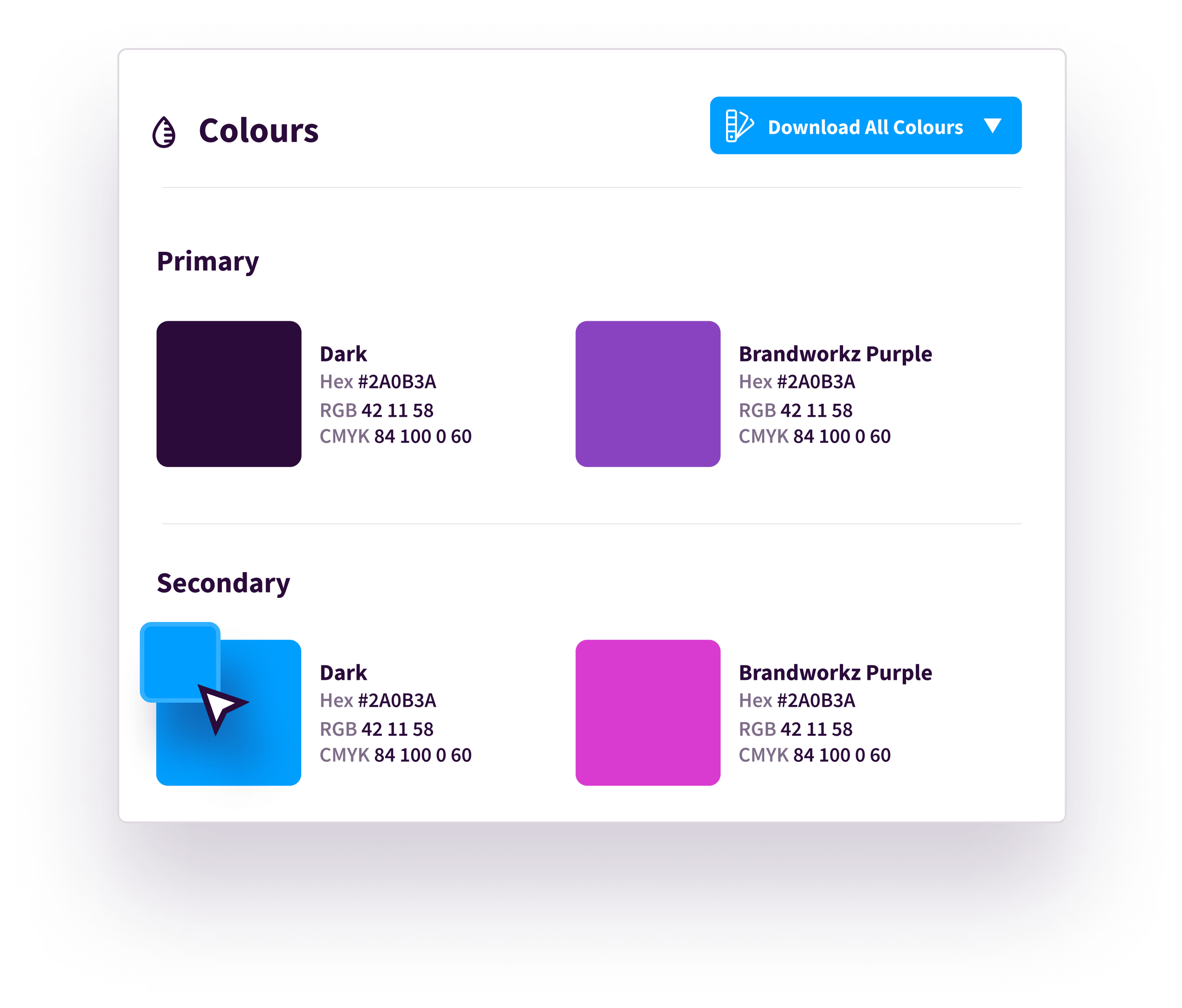 Share your brand with the world
Building your Brand Kit takes less than 5 minutes. When complete, publish a public-facing webpage with just a few clicks.
Share your unique Brand Kit URL with those who need it, embed it on your website or intranet and even get indexed by Google.
Brand Kit is fully mobile responsive and W3C WGAC 2.1 AA accessible.
Your Essential plan
Build your Brand Kit today with our free Brandworkz Essentials plan. No trial limit and no obligation.
What's included?
Logo & font Management

Brand Colour Guidelines

Asset Filtering
Explore the software features that best fit your business needs with our enterprise solutions.
Approval Workflows
Streamline, track and audit your marketing production processes – however complex
Brand Insights & Reporting
Make better decisions from insights into your brand assets, people and processes