Brandworkz research round-up series: 5 ways in 1 to create brand value in Financial Services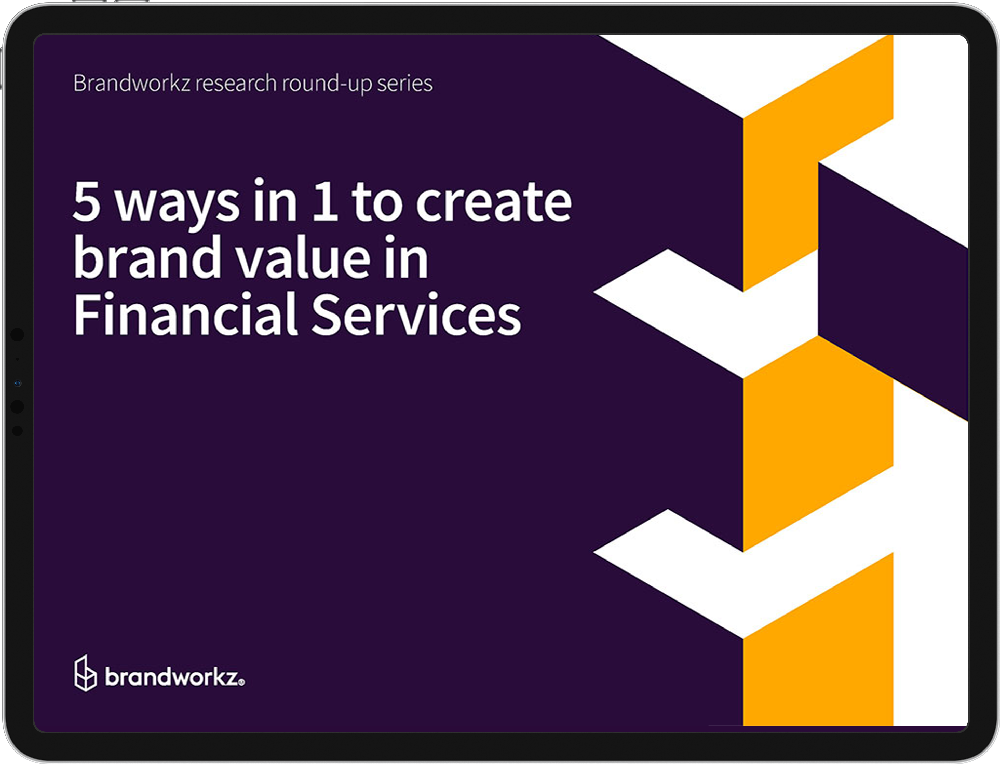 It's no surprise to see that in an increasingly globalised world, companies are paying more and more attention to the value of their brand and how it affects their overall company value.
Despite this, however, some sectors are still struggling more than others with how to balance long term "brand building" with short term sales activation. This seems to be especially true in Financial Services, with analysts Binet & Field going as far as saying that in favouring short-termism, "the sector has embraced value destruction to a degree no others have". A sobering thought!
So how do those responsible for Brand & Marketing address this? Many businesses understand that one of the key factors in building a brand over the long term is consistency. What may be less well known are the other ways in which brand consistency can actively help to drive brand value, to reduce marketing costs, and to increase ROI and impact from other marketing spend; all of which there is a large body of both academic and commercial research to support.
In this white paper, we've taken out the leg-work for you in rounding up some of the highlights from this research; we explore five key ways that brand consistency can drive brand success, and why. We've also included practical and useful takeaways for Brand Managers about how to go about implementing a brand management process that delivers consistency effectively.
Download this white paper