Educate your users about your brand guidelines straight from within Brandworkz
You are special and so is your brand! But does everyone who is connected with and representing your brand know why?
Educate all your employees and your partners why your brand is so important to your business and why you stand-out from the crowd with Brandworkz Brand Guidelines.
What you get with Brandworkz Brand Guidelines & Positioning
Ensure everyone is signing off the same hymn sheet
As your guidelines change you the run the risk that some users will be using out of date versions, which will effect your brand consistency. With Brandworkz everyone will have access to the latest guidelines so there is no excuse to be off brand.
Easy to edit content
Things change, including your brand guidelines so Brandworkz makes it easy to update your guidelines and positioning documents with simple CMS pages.
Time, money and effort savings
Printed versions of your guidelines might look great but come at a much higher cost than digital versions. With Brandworkz Guidelines you can distribute updates quickly and for no extra cost.
Guidelines and assets go hand in hand
Improve your visual brand consistency by linking your guidelines with the assets they are describing. Users learn about what it should look like then get the materials to make it so.
Be a brand champion not the brand police
Move from enforcing brand rules to championing the power of your brand by making the right thing to do, the fastest easiest thing to do. Empower your teams to deliver great brand consistency.
Hello, Hallo, 你好, Привет
Our guidelines can be created in different languages without needing multiple changes. You make one change in one language, and Brandworkz updates all the languages, automatically.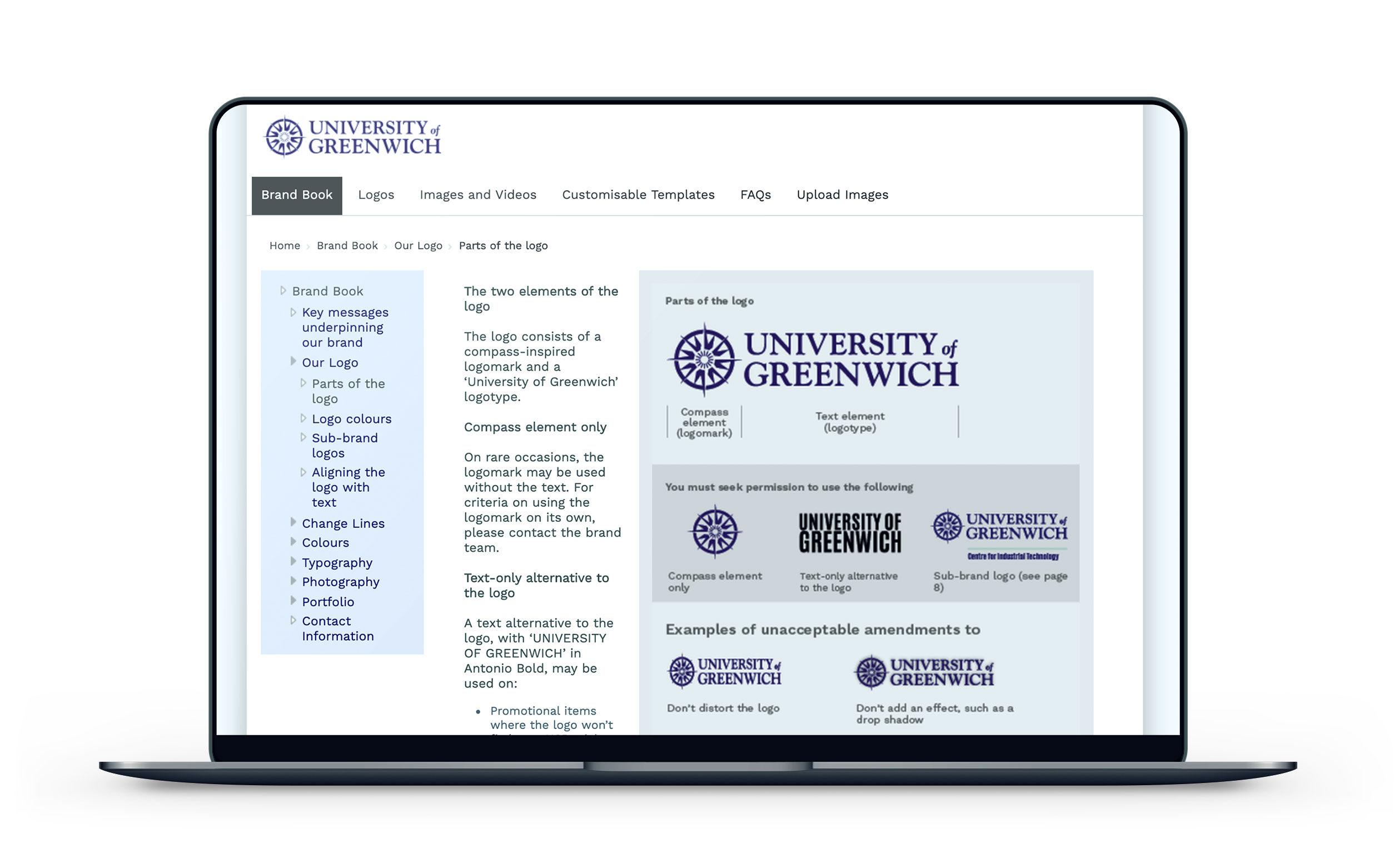 Brandworkz Brand Management Software features
Everything in one place so everyone can find the stuff they need when they need it
Streamline, track and audit your marketing production processes – however complex
Let everybody find the right logo, every time – cutting out endless, tedious logo requests
Make better decisions from insights into your brand assets, people and processes
Every Office document on-brand and up-to-date across the whole company, sounds good right?
Show people what good looks like and stop them reinventing the wheel by promoting best practice
Show people what good looks like and stop them reinventing the wheel by promoting best practice