Anna Cotton of Brandworkz interviews Rob Mettler of PA Consulting Group on digital transformation in the financial services industry.
Operating within a heavily regulated industry means that Financial Services organisations are facing their own unique challenges in relations to digital transformation. How can the Financial Services industry successfully embrace digital? Anna Cotton of Brandworkz interviews Rob Mettler, a digital business expert at PA Consulting Group (@robmettler) to get his view…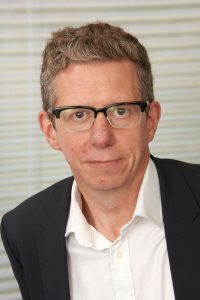 AC: What are the challenges businesses usually face during the digital transformation?
RM: Digital ambition among organisations is high. 68 per cent of respondents to PA's recent Digital Barometer survey want to create a new type of business through digital. They want to do different things, create new propositions, new forms of value and enter new markets through digital. In Financial Services we see a similar level of digital ambition, but that type of shift demands changes across the enterprise to succeed: changes to culture, leadership, governance as well as the more tangible areas like IT, data and processes.
Many sectors have had a clear imperative to change. Media, retail and travel have already experienced extreme disruption and seen big-name casualties along the way, but Financial Services have not yet experienced that level of upheaval. That's set to change. For one thing, the regulator is encouraging new entrants, e.g. new challenger bank Atom. Competition is chipping at the edges with crowdsourced funding platforms like Kickstarter and Indie go-go on one side and alternative payment providers like PayPal and Stripe on the other.
Financial Services now have an increasing imperative to change. The challenge is working out how far they need to – and are willing to – disrupt their current propositions to survive and thrive. This requires a new type of thinking and a different frame of reference. Apple's successful disruption of the music industry was in part down to the fact they weren't in the music business and that enabled them to see a new way through the market, unafraid to challenge/ignore previously unwritten but strongly adhered to rules and protocols.
If Financial Services can get over that first hurdle – and it's a big one – there's the need to prioritise that disruption, diverting people, time and investment from other previously prioritised activities to focus on achieving their digital ambitions. The next step is to drive that transformation of services and operations through to delivery. Unfortunately, that's easier said than done in any sector let alone one with a spaghetti bowl of interfaces, data and a regulatory landscape.
AC: Where do you advise clients to start in the process of digital transformation?
RM: Many organisations start with something that can quickly prove the value of digital to the business. This could be a new service for customers (e.g. an app, an online transactional service, or sophisticated use of social media) or something for the business (e.g. joined-up data and insight for decision making). Whatever it is, clear measurable outcomes are required. The temptation can be to commit everything to a large platform investment early on, which can become an invisible investment sinkhole or leap of faith too far for others. Use something small and build on it (like Barclays have done with Pingit and Aviva with Aviva Drive). Deliver the outcomes and build on that momentum and credibility as a catalyst for the wider transformation required.
AC: To what extent does successful digital transformation have to start at the highest strategic level or can it begin with small incremental projects?
RM: For many sectors, including Financial Services, the desired endpoint will demand disruption of existing business models and supply chains, most likely requiring the breakdown of customer, channel and product silos. But that kind of transformation is unlikely to be made on a leap of faith – it necessitates buy-in at the Executive level and requires compelling evidence to support the decision. Successful projects, pilots and experiments that have been executed bottom-up (with a strategic goal in mind) can create stakeholder advocacy and tangible outcomes to build confidence with the Executive.
If we look at John Lewis's journey from the late 1990s, when it had no transactional website, to 2014, when its Omnichannel model helped create £1.4bn of online revenue, there has been a continuous evolution of technology, channel model, learning and operating model adaptation – moving from the initial trials selling selected goods online, to the purchase of Buy.com in 2001, to the fully integrated OmniChannel operations it runs today. Yes, the support of Andy Street and the Executive will have been fundamental to that growth, but the journey will have started with those key experiments which quickly proved their promise and value.
The important thing is having the leadership in place to recognise the potential and commit to a more transformative journey. Only 29 per cent of our Digital Barometer respondents agreed that their leadership "understand digital" so it's clear that this cannot be taken for granted.
What is quite clear to me after over 20 years of working in digital is that although you might not need to start at the top, if you don't get that Executive commitment at some point in your digital journey it will be impossible to commit to the transformation required to thrive in the digital age.