The 2014 Sochi Winter Olympics have officially started, but they have already been dubbed the worst in history, apparently due to numerous operational and ideological issues.
Corruption. The Olympics are $40 billion over budget costing Russia a staggering $51 billion and some of this money can't be accounted for.
Construction setbacks. With the first wave of journalists arriving in Sochi social media has blown up with horror stories of twin toilets in the same cubicle, rabid dogs wandering the streets, half-built hotels, in fact only six of the nine media hotels have been built. There is unfinished wiring, lobby-less hotels, check-ins in the hotel owner's room and uncovered manholes.
Russian anti-gay laws.  These have led to human rights became a massive issue surrounding the Olympics. President Vladimir Putin stated, "the gay athletes' safety will not be in question as long as they leave the children alone."
Empty stands. Only 70% of the 1.1 million allocated tickets have been sold so far.
Terror threats.  The threat of terror plots has been reported, among them a plan to blow up aircraft with explosives smuggled in toothpaste tubes.
#sochiproblems is trending on twitter; photos of bugs in jam are going viral, and my personal favourite tweet, "don't use water on your face, it contains something dangerous." Could this be a case of the western world having trouble accepting a nation growing in influence?
There's still time for these Olympics to recover from the negative news stories. But the big question for me is, what sort of impact will these Games have on the sponsors and in turn their brands?
Clearly Anheuser-Busch decided the association would be negative. Having been involved as a sponsor of the 2006 and 2010 Winter Olympics, the company pulled out of the Sochi Olympics, citing the terrorist threat.
Some of the world's largest brands including, Coca-Cola, Samsung, McDonald's, Visa, and P&G, however, are hanging on in there, tied into sponsorship deals that span years. Coca-Cola has been a sponsor of the Olympic Games since 1928 and is tied in to remain until 2020.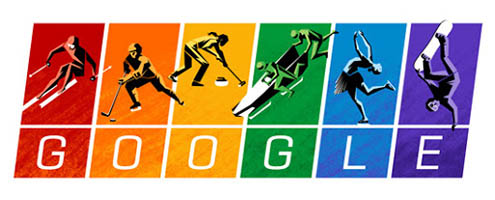 There are benefits to being a sponsor. I don't know of many other ways to get your brand in front of over 1 billion viewers worldwide. London Olympic sponsors were seen by the public as 50% more inspiring and trustworthy. And 25% of people admired the brands more or considered them world-class. P&G sees $100 million above normal in sales in an Olympic quarter. While signing a 10 to 15-year contract may be risky especially when a seemingly duff year like this one occurs, sometimes the rewards outweigh the risks.
How are they going to protect their brands? This is hard to predict, but so far we have seen less promotion. It's tricky to be a brand in the middle of the complicated relationship between sport and politics, especially when the politics are revolving around human rights issues and corruption.
There have been calls for the major sponsors to take a public stand against Russia's anti-gay laws but so far only three, AT&T, Chobani and DeVry University, all supporters of Team USA, have done so.  On Monday Google changed their homepage and we've seen athletes wear rainbow patches on their coats or flash a rainbow glove to show their support for gay rights. Will this raise issues for the brands that sponsor these specific athletes? Brands are looking to protect themselves, but also don't want to face the same backlash Russia has for their Anti-gay laws. Possibly this is the way brands are showing support of LGBT campaigns. I doubt we will see any athlete lose their sponsorship for showing their support.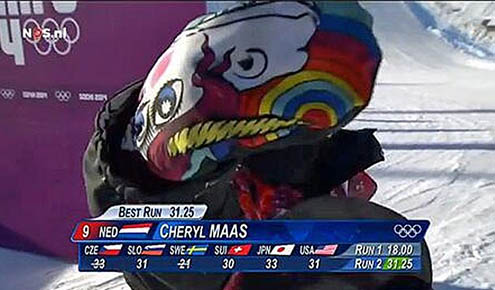 For the global corporates, the path is a trickier one to tread. They sign up to long sponsorship contracts because they believe they share similar values to those of the Olympic movement and will avoid jeopardising these or taking the spotlight away from the athletes. Realistically, any long-term Olympic sponsor will look to ride a year of controversy by cutting back on communication and promotions around such an event.
But what will the outcome of this approach be for the sponsors? Will consumers reject or support them in their sponsorship or will they fast forget the controversy once the event is finished?
It will be interesting to see how events play out over the coming weeks.
What are your thoughts? Will the games be a success? What impact is this going to have on brands?
Join in the conversation on LinkedIn or Twitter #Sochi #Sponsors @BrandworkzWorld
Find out more about Brandworkz Brand Management Software