On Sunday 31st August, three members of brand asset management software provider Brandworkz took part in the Cotswold Classic Middle Distance Triathlon in the Cotswold Water Park near Cirencester. We were 'team; we don't have a name', and consisted of Head of Marketing, Anna Cotton, Head of Accounts, Peter Stawowski, and Business Development Executive, Abigayle Norman. We weren't stupid enough, I mean brave enough, to tackle the full half iron man distance individually so did the intelligent thing and formed a relay team.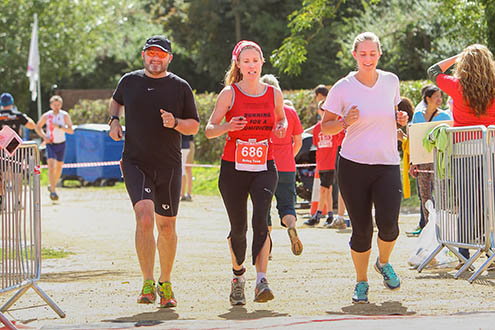 I (Abby) struggled into my wetsuit and goggles to do the first leg of the race at 7.10am, the 1.9 kilometer swim. The water was cold, but the sunrise over the lake made up for it. It was absolutely beautiful. I don't see too many sunrises as mornings are probably my least favorite time of the day. I finished in 40 minutes and 4 seconds. As a regular triathlete, I did the gracious (strategic) thing and made sure my colleagues got to take full advantage of the race by giving them the longer bits to complete. I then enjoyed a few cups of tea and a bacon sandwich while cheering them on.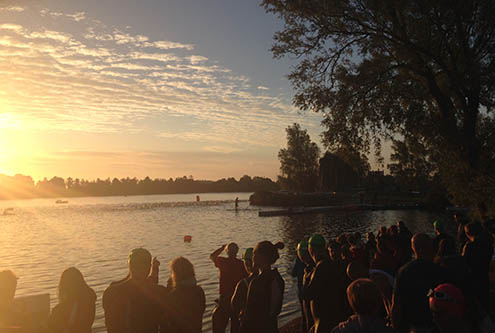 Pete took the next leg, which was a 90 kilometer cycle. Pete, being our resident Iron Man Triathlete, literally dusted off his bike for the race the day before having not trained for months, apart from a bit of run training a couple of times the week before (I think he got confused about which leg of the race he was doing). Pete managed to finish the cycle in 2:59:37, which is a great time if you have done some training, but is outstanding for no training at all.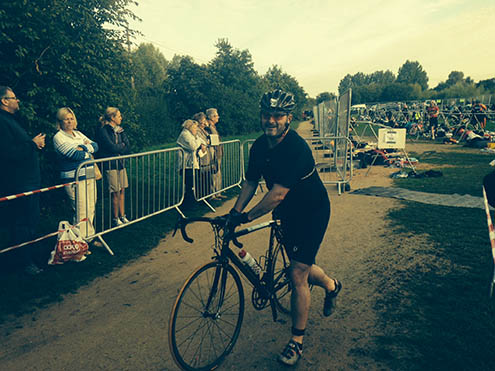 Anna, our triathlon virgin, but London marathon veteran, did the half marathon 13 mile run to finish off. She had already entered to do the Cricklade half marathon in October so thought we'd give her a practice run. She did brilliantly and finished in a time of 2:16:03 although she says she was disappointed. She did find time to call me on her mobile and chat to other competitors whilst running though, so what can she expect? I give her credit though because I'm not sure I could have done a half marathon. At Brandworkz Wednesday run club we will work on her game face.
Click here to find out more about Brandworkz digital asset management