US based marketing and digital workplace analyst firm Real Story Group have published their latest Digital and Media Asset Management Reality Check Q1 2015. The latest Reality Check maps the different digital asset management vendors based on how the vendor is changing and how their product is changing, ranging from slow to rapid.
Brandworkz digital asset management software is evaluated and has been positioned on their vendor matrix towards the top right quadrant – a great place to be!
Below is the chart, which was published on Real Story Group's Facebook page.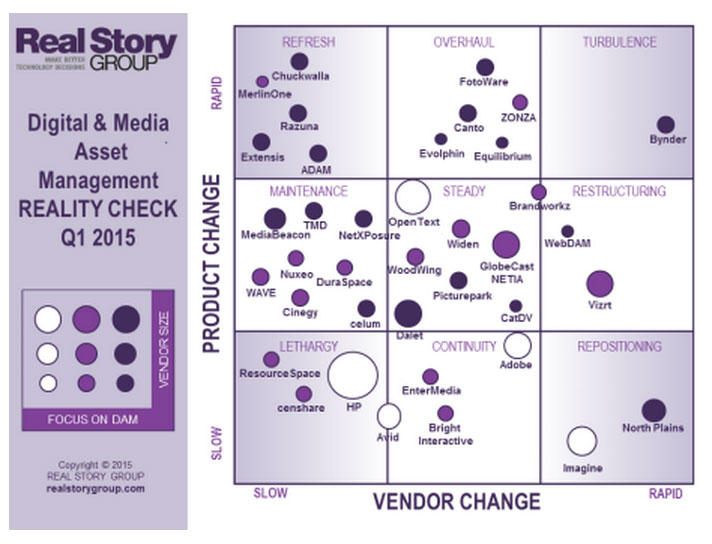 Click here to find out more about Brandworkz brand asset management