Digital asset management and brand asset management software company Brandworkz has today released version 6.3, which is rolling out to clients.
Brandworkz has focused on features and fixes that will improve marketing processes. This gives clients the ability to adhere to brand and regulatory compliance rules in an automated way and reduce dependency on manual processes.
Continuing from previous software releases, additional areas of the Brandworkz User Interface have been redesigned in line with the company's focus on simplicity and ease of use. There have also been numerous speed and usability improvements.
Asset alerting
This new feature gives users regular and timely information about changes and updates to assets in the Brandworkz digital asset management system.
This means users can amend existing marketing materials with updated images, logos, videos or other digital assets, keeping their communications compliant, up-to-date and on-brand at all times.
The asset alerting feature will notify users about:
New assets available in the system (this is permission-based so users only access what they are allowed to see)
Updated assets which the user has previously downloaded
Expired assets which the user has previously downloaded
This information is available in a weekly automated email. It shows image thumbnails with quick links direct to the specific assets and folders and the date on which the asset was uploaded or updated. In addition, users see a list of assets due to expire in the following week.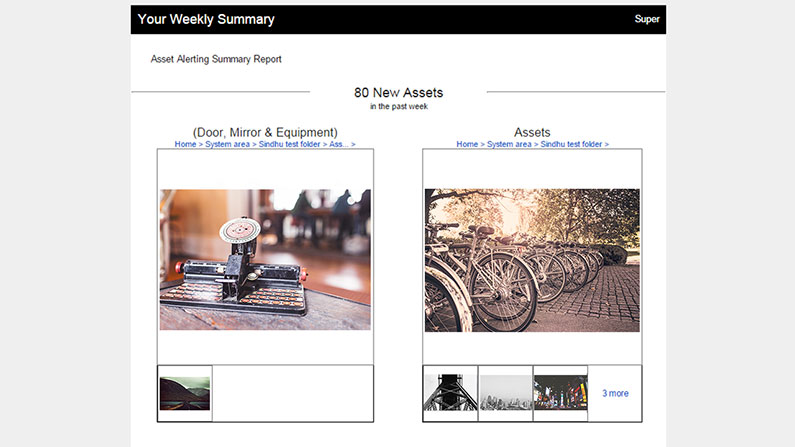 "Download reason" reporting
The reporting feature of Brandworkz has been strengthened with a new report on the reason why an asset has been downloaded.
A client can customise the form to add as many information fields as they require, meaning they can capture information about why a user is downloading an item and where they plan to use it. This is a valuable feature for clients in heavily compliant industries such as Finance and Insurance as it enables administrators to manage where and why images and documents are being used.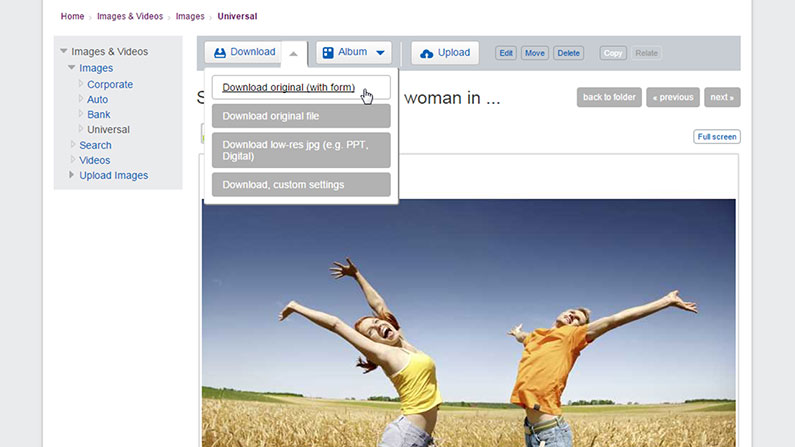 Admin page overhaul
The admin page User Interface, used by system administrators has been improved and simplified so that information can be sorted and tasks executed quickly. Based on a tabular layout, content within a table can be searched instantly and columns can be sorted alphabetically or numerically. The amount of content displayed can be controlled so the user can choose to see only what they need.
Various admin sections such as meta-sets and language options have been given a uniform approach and simple design.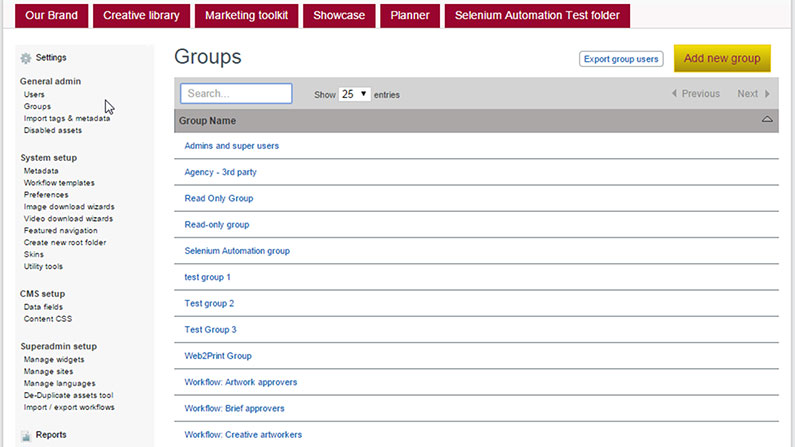 Visual thumbnails/previews of MS Office files
Brandworkz will display visual thumbnails for MS Office files. Similar to the thumbnails for PDFs in their last release, users will be able to review an entire MS Office document, page by page, from within the browser without the need to download it.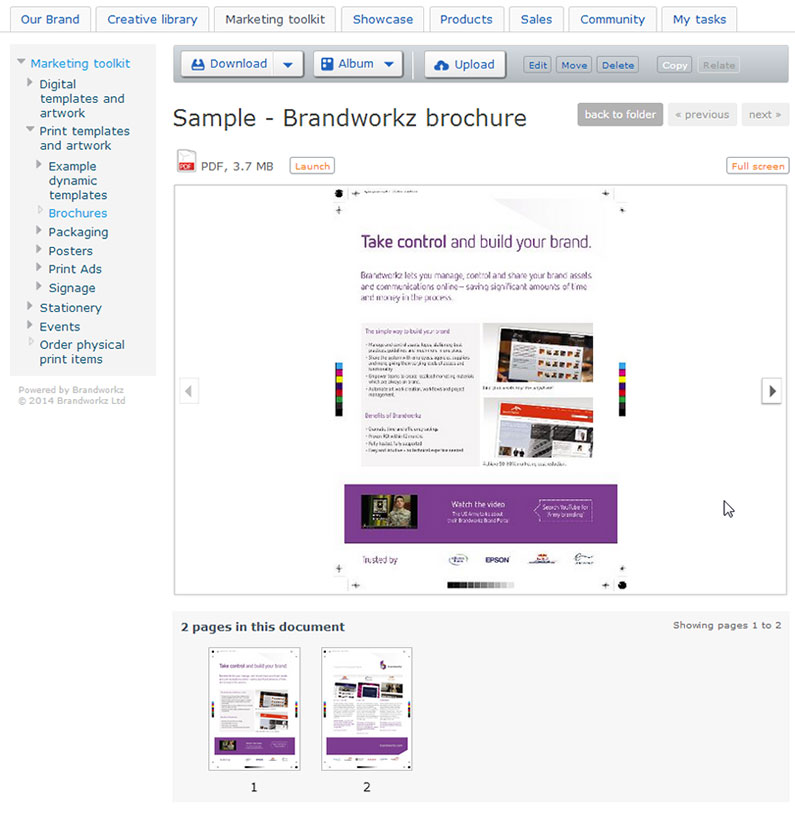 Bug fixes
This release includes over 50 bug fixes.
Andrew Twitchett, Head of Development at Brandworkz, says: "With this new release we have moved the platform forward once again. The speed improvements are already proving to be phenomenal. One of our clients saw 15,000 items transcoded on their platform in an hour and a half.
"We have a number of clients in the Financial Services industry and this release makes Brandworkz an even more integral part of their marketing operations, enabling them to keep informed about which of their assets are in use for legal and compliance purposes."
To see Brandworkz Head of Development Andrew Twitchett talking about the release of Brandworkz 6.3 please click here.
Click here to find out more about Brandworkz brand asset management