Award season is in full swing and while we were disappointed not to win an Oscar at this year's event, we are delighted to be shortlisted for not one but two awards at this year's B2B Marketing Martech Awards. The awards, presented at Get Stacked – The B2B Marketing Technology Conference – celebrate the very best of talent, achievement and success in the B2B martech arena.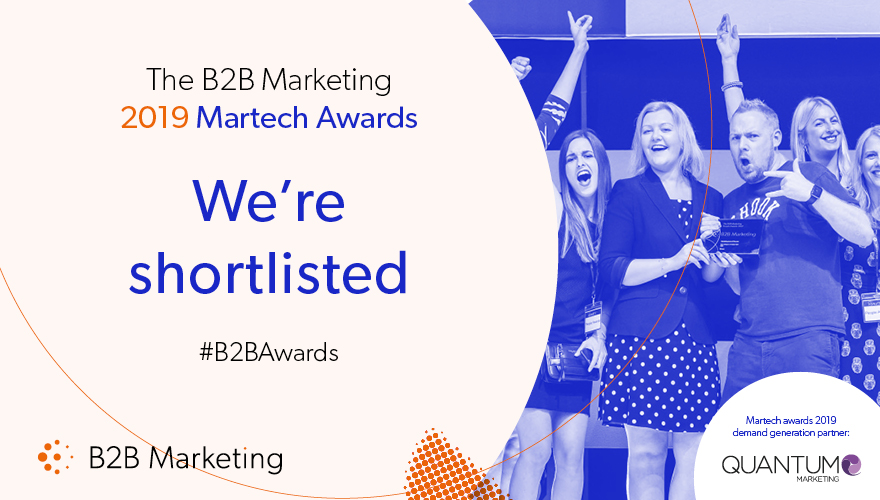 The first award we've been shortlisted for is "Best use of MarTech for Employee Engagement", for our work with international accountancy firm Baker Tilly. Our Brand Management Software solution helped Baker Tilly to unify and align all of their member firms under one single, global trading name. As part of the brand refresh process, Baker Tilly created a new visual identity that reflected the business' ongoing growth.
Brandworkz was deployed to facilitate the smooth adoption of and ongoing engagement with the new brand. Their Brandworkz portal is now the hub where both marketers and non-marketers from every member firm can collaborate and share best practice in a much more cohesive manner.

The second category we are finalists in is "Best use of Marketing Automation", again for our work with Baker Tilly. Within this category, B2B Marketing have recognised how using Brandworkz helped Baker Tilly to successfully implement their new global identity across 746 offices within a record time frame. By automating the creation of on-brand, customised materials at an individual, local and regional level, Brandworkz has delivered not only time and cost savings but also helped to maximise the return on investment Baker Tilly made in the brand refresh.
The winners will be announced at the awards ceremony as part of the Get Stacked event in London on 21 March. We are thrilled to have had our work included and would like to thank both B2B Marketing and Baker Tilly for all their support.