It is extreme sport season here at Brandworkz as three of our team have taken part in mud-drenched mayhem at endurance events over the last couple of weekends.
Brandworkz digital asset management lead front-end developer James Seabrook completed Tough Mudder at the beautiful Belvoir Castle in Grantham with a group of friends. They didn't get much chance to enjoy the views, though, as they tested their physical as well as mental strength heaving themselves over and under fire, water, electricity and heights. The race was as much about team-work and group participation as getting round the course.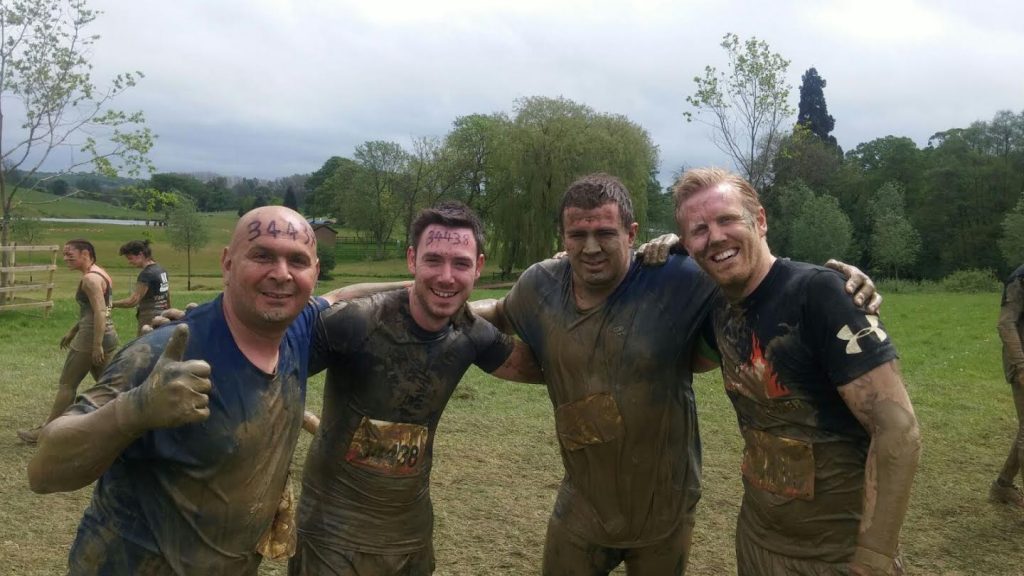 "I mean it was tough, they're meant to be." says James. "You walk away with plenty of scrapes and bruises but it's a lot of fun – takes you back to being a kid again. You get such a sense of camaraderie, everyone is there to look out for each other. One guy shook my hand because I helped his wife climb over a 15ft wall. You are all in it together."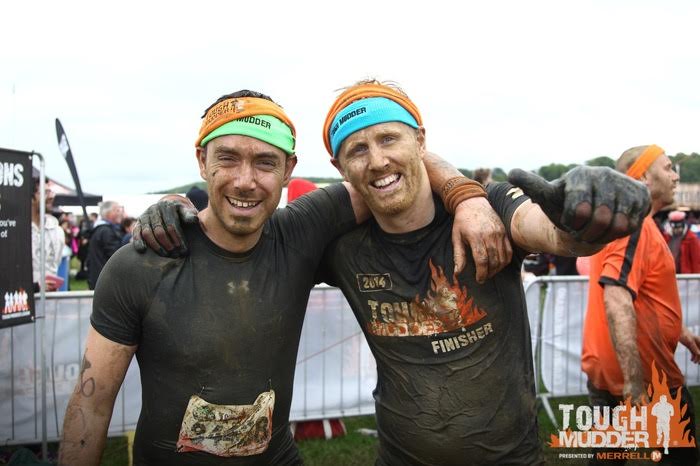 Meanwhile our head of business development, Steve McGowan and head of product, Hari Walters took on a Nuclear Race along with six friends and family. At 12K and 96 obstacles, it included a death slide, mud pits, zip lines, the 'leap of faith', and the world's longest monkey bars. They started together and finished together – like Tough Mudder, this race is all about team work and solidarity even when the going gets tough.
Things lightened up considerably about half way round when they spotted the dancer Louie Spence of Pineapple Dance Studios TV fame skipping round "being, well, Louie Spence" said Steve.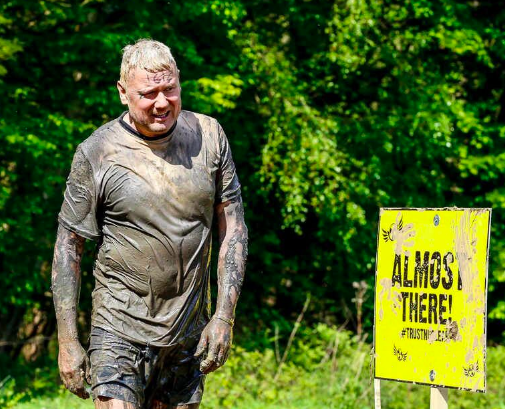 "There was great camaraderie amongst the team. We finished together after 3 hours and 58 minutes and we were amongst all the other runners. We spent 10 minutes acting as a human ladder for several groups behind us, which didn't help our time but was part of the fun. Brilliant day and definitely up for it again next year" says Steve.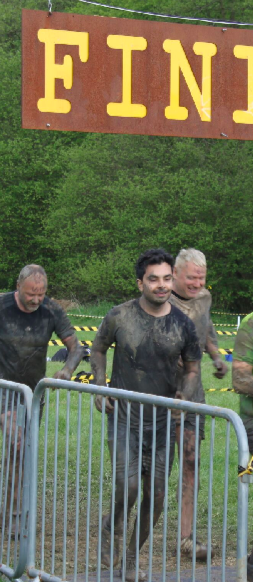 James, Hari and Steve reckon we should do one of these for our next Brandworkz team building day out. I'm not so sure.
Click here to find out more about Brandworkz brand management software