It was Time to Think Different at our first co-hosted networking event with Merika Worldwide at the sumptuous Daylesford Organic Shop & Cafe in Sloane Square, London this month.
Food & drink brand owners and agencies came together at this brand management event to network, share learnings and hear three inspirational speeches on different aspects of expanding a food, beverage or lifestyle brand overseas.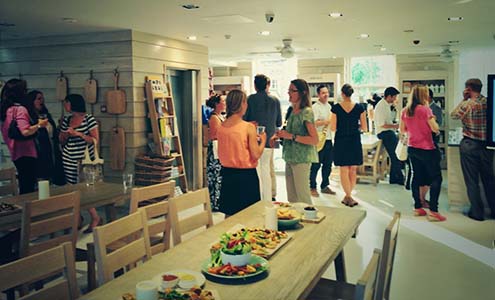 Fortified with delicious Daylesford food and organic Prosecco, we were inspired about how to put together an international expansion strategy and manage brand licensing, how brand asset management technology will lower costs and improve brand consistency in an overseas expansion, and finally what the future holds for brands and business.
Erik Bruun Bindslev, CEO of Merika gave us his view on how to expand a business outside your home market, adjust its proposition and understand consumers in a fast-evolving global brand landscape.
His key takeaways were:
Select your distributors and agents carefully – they are the lifeblood of your overseas business so ensure there is a cultural fit with you and your brand
Develop strong relationships with your distributors and never shy away from picking up the phone or getting on a plane. He used the analogy of a marriage – if you work at it you get good results, but bear in mind that sometimes it doesn't work out!
Be prepared to play the long game. He cited the example of Scottish shortbread maker Walker's who have used the same worldwide distribution partners for the last 40 years, surviving ups and downs to create a worldwide brand synonymous with Scotland
Brandworkz Founder and CEO Jens Lundgaard told two stories to illustrate how to retain control of your brand while at the same time relinquishing the day to day running of it to new people or third parties.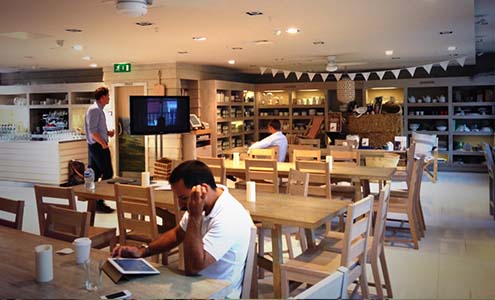 Vegetarian food brand Linda McCartney currently retails in the UK, Ireland and Australia but recently they have looked at further international expansion. However, one of the things holding them back is their marketing processes. He talked about how implementing brand/marketing management software will free up their marketing team from constantly fire fighting and allow them to spend their time on strategic initiatives, enabling growth overseas.
Outdoor clothing brand, Icebreaker, expanded rapidly into multiple markets and then set about managing their brand and processes. A $100m turnover company, they were sizeable, but had problems enabling the third party retailers selling the product to position and sell the brand accurately to support its price point. Having now automated much of the communication and roll out their seasonal collections including POS materials and sales tool kits, including retailer sales training using a Brandworkz system, their marketing team focuses predominantly on business growth initiatives. Turnover has doubled to $200m, something that would have been very difficult without such a system.
The key takeaway? Give your internal employees and external agencies, franchisees, distributors and other third parties online tools to keep your brand consistent and your messaging strong.
Michaela Rose from Kjaer Global, a team of futurologists, gave a fascinating insight into "The Good Life" versus "The Goods Life".  She proposed that business leaders should follow a '4P' rule, making decisions based on People, Planet, Purpose and lastly Profit. Kjaer Global believe if brands operate in this way they will have a positive impact on people and the planet and therefore guarantee their business a place in the future. She also touched on future trends gaining traction including the 'Global Brain' meaning smart technology harnesses the power of multi-layered information, the ongoing rise of a vast new middle class due to globalisation and a world where cultural storytelling drives a demand for 'Betterness'.
Further networking and a few more drinks ensured the evening brand management event was a real success. Everyone met someone they didn't know before and made good business connections.
Keep a look out for the next Brandworkz event!
Click here to find out more about Brandworkz digital asset management.