What banking and financial services brands can learn from those who are doing it right.
Savvy brands are putting user experience at the center of their customer engagement strategies, and in today's world, the focus is the smartphone. The mobile-first approach is becoming standard practice, and brand design is evolving with it.
As more and more brands operate their businesses or interact with their customers via digital channels, banking and financial services brands must do the same. The need to express a brand through a visual and digital identity that will work in this environment becomes critical in the race to attract and retain customers.
Fifteen per cent of people see their smartphone as their main purchasing device while, in the US, one quarter of mobile web users say they're mobile-only.
Branding on The Small Screen
The knowledge that a considerable proportion of your users will only experience your brand on a small screen has started to color everything we do – and there is a lot that banks can learn from those who are leading the mobile-first charge.
Google, whose parent entity Alphabet briefly toppled Apple from its top spot as biggest global company, was instrumental in driving the shift to mobile last April when it started explicitly ranking mobile-friendly sites above their non-optimized competitors.
A few months later, Google rebranded with its new, simplified, four-color G identity. It scrapped the quirky flicks and squeezed its signature colors into its iconic 'G', making it more compatible and consistent for users on mobile and smart devices. Its designers said, "Users now engage with Google using a constellation of devices, and our brand should express the same simplicity and delight they expect from our homepage, while fully embracing the opportunities offered by each new device and surface."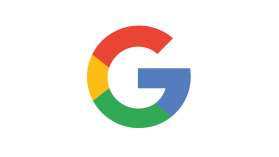 Online review giant, Yelp rebranded mid last year with a simpler, cleaner and more modern look and feel. Described as the 'perfect balance between high-tech and high-touch', it is devised to work across the brand's web interface and smartphone app as well as brand merchandise and other items.