Ailing supermarket chain Morrisons, which recently announced the biggest downturn in sales at a listed supermarket in decades and a massive profit warning, has resorted to price cuts to boost its brand. In May it revealed, using the lacklustre strapline 'it's the new cheaper Morrisons', that 1,200 products were being discounted making the chain, equally unsnappily, 'permanently cheaper'.
Morrisons is up-front about wanting to align itself with the discount grocers Aldi and Lidl, as well as Asda, and then differentiate itself by focusing on the range, fresh food and service.
You can see why Morrisons think it needs to launch an attack by price-crunch. The big four – Asda, Sainsbury, Tesco and Morrisons – have long been caught in price skirmishes. But the battle just got bigger, because the bottom end of the market is increasing its share, with Aldi and Lidl enjoying record market share growth whilst at the premium end, Waitrose is also boasting a rise in market share.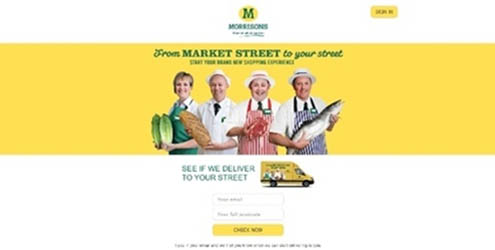 The big four, on the other hand, are stagnating, with Sainsbury's reporting in March its first fall in underlying sales for more than nine years. Earlier this month Tesco announced that it was appointing Unilever marketer David Lewis to replace outgoing chief executive Philip Clark. Meanwhile rattled Morrisons boss Dalton Philips has warned that the discounters could take a quarter of the market (they currently have just over 8 per cent) if the squeezed middle fails to fight back.
But cutting prices, even in a strategic and permanent way, is not a differentiating and business-building strategy, and it certainly isn't how to build a brand. Neither is brand-building a process of alignment with your competitors. You need to be distinctive from the off. Then you will stand out.
Morrisons probably thinks it is investing in the brand but I don't believe its people know what brand is. I doubt any of its employees could articulate what Morrisons believes in and stands for (apart from price cuts). And low prices alone don't give customers a reason to shop there.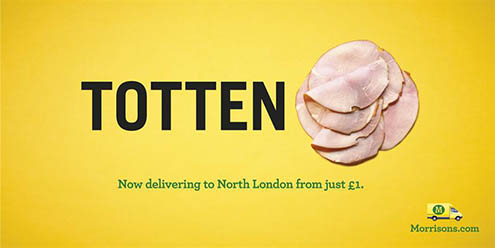 Observe Morrisons' communications over the last months; they've hired ad agency DLKW Lowe to make TV spots using its brand faces Ant and Dec to promote the new price cuts and focus on market-fresh quality. Then there was its projection of a baguette onto the wings of Anthony Gormley's Angel of the North, inspired by Morrisons' northern roots and again promoting the price cuts. The ensuing public scorn and even outrage prompted an apology from Morrisons.
This recent activity, even when it doesn't backfire, isn't going to attract customers back and turn around their business unless it communicates a consistent message that helps consumers make a choice about whether this supermarket brand is for them.
What would my advice to Morrisons be for bringing back customers?
Work out why you are in business, who you are and what you believe in
Make sure your staff have bought into your values
Ensure your brand positioning and values can be accessed (preferably online) by internal teams, external agencies and partners 24/7 so they can communicate what it stands for as a matter of course
Give your marketing people the Brand Management Software to control the brand, create consistent marketing content and to share that effortlessly across channels
Click here to find out more about Brandworkz Digital Asset Management software