Brandworkz High-speed File Transfers
Transfer 4K video or large Photoshop files at high-speed
You might have noticed that file types are getting bigger, a lot bigger! 4K video is getting more prevalent and larger artwork files are now required more often. Maintaining fast upload and download speeds is becoming more of a challenge.
Speed up the distribution of your large digital assets across long distances with Brandworkz High-speed File Transfer.
What you get with Brandworkz High-speed File Transfers
High-speed downloads and uploads anywhere
Brandworkz technology delivers lightning-quick secure download and upload speeds all over the globe so your users get the same great experience no matter where they are.
No loss of speed
Our unique FASP (Fast Adaptive Secure Protocol) technology enables you to send large files over long distances without any loss of speed while, utilising the available bandwidth.
Single source of marketing content
Stop transferring files outside your digital asset management system and make Brandworkz the single source of truth for all of your digital assets.
Share HUGE files
4K video? 8K video? 10GB PSD file? No problem! Upload, download and share any file no matter what size, with confidence that it will get to where it needs to go.
Up to 50 times faster
We have seen that an asset stored on a server in Ireland can have a download speed in Asia which is 50 times faster with FASP. Now that is very quick!
Scale up or scale down at no extra cost
We believe everyone should get High-speed File Transfer! That is why it's baked into Brandworkz and is yours for no extra cost.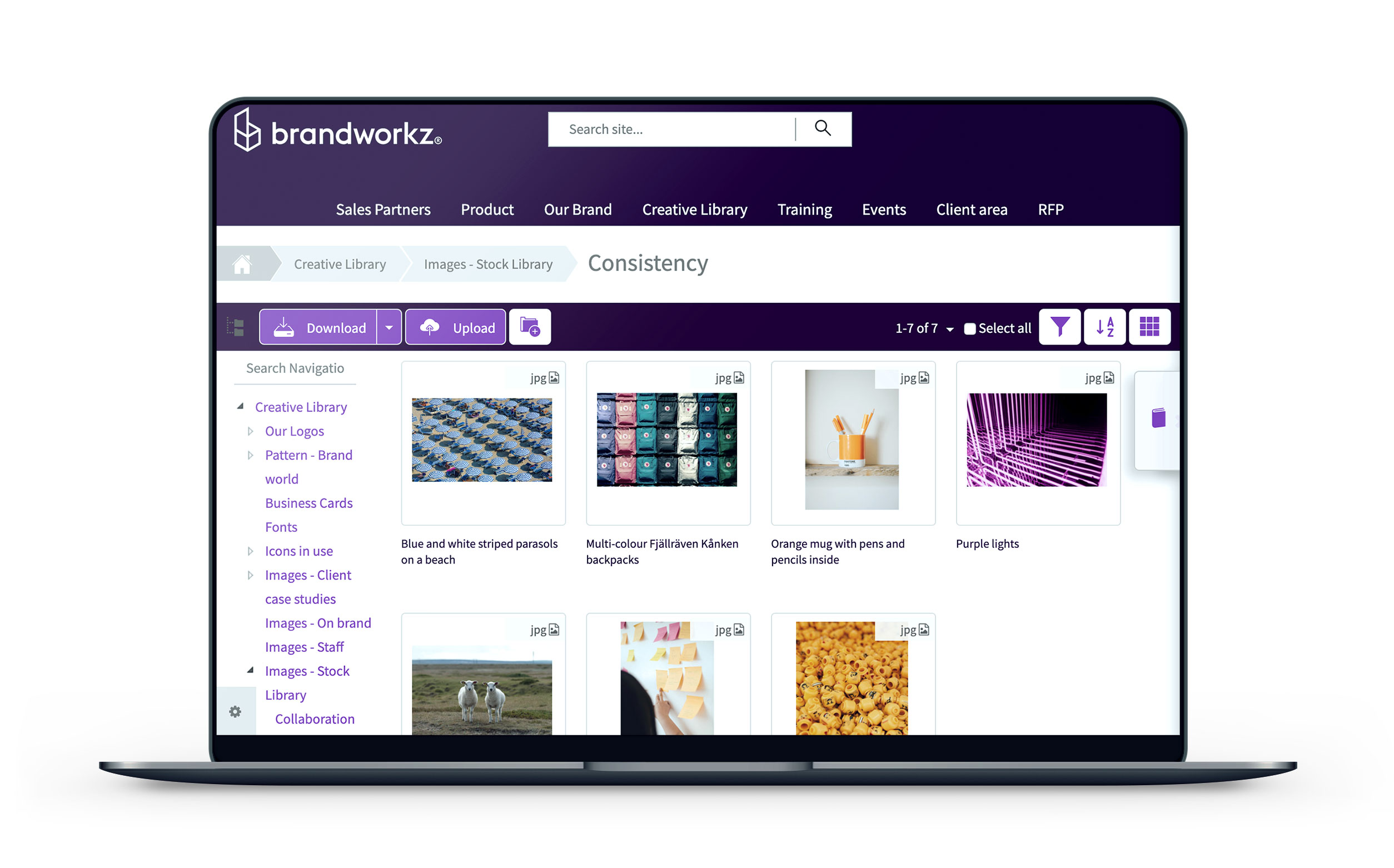 Brandworkz Brand Management Software features