MS Document Management
Every Office document on-brand and up-to-date
In any business, employees are creating new Word, Excel and PowerPoint documents every single day, but how on-brand and consistent are those documents?
Brandworkz MS Office Document management helps ensure that every document that is created by your team is on-brand and represents your brand accurately.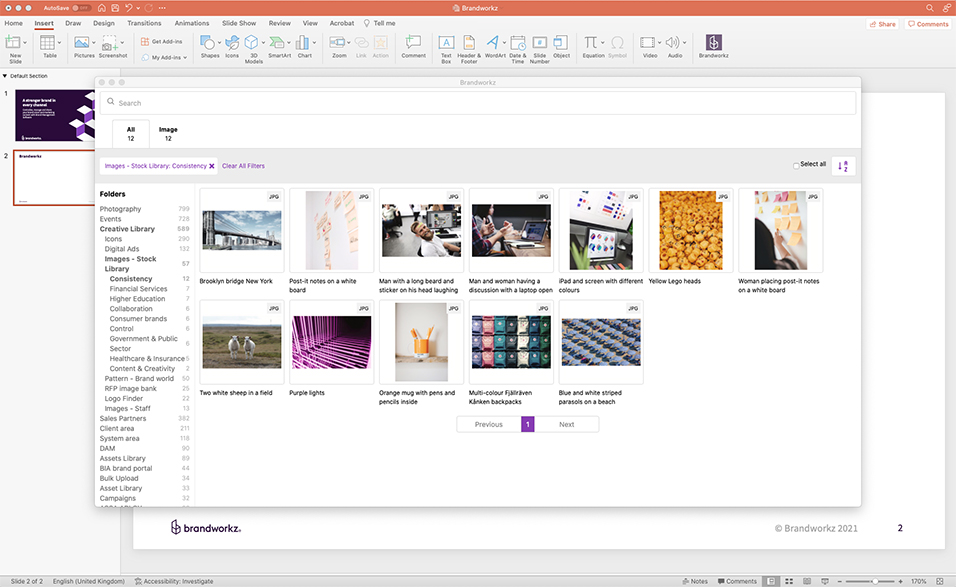 What can Brandworkz MS Document Management do for you?
Every device and platform
MS Office Document Management makes all of your documents, slides, templates, images and text elements available to everyone who needs them on all devices and platforms.
Available online and offline
Get access to templates online and offline so that your staff can quickly create on-brand documents wherever they are, whether online in the office or offline while travelling.
Update out-of-date documents
Some of your team will have out-of-date documents saved on their desktops that they always go back to. With Brandworkz, they can still reuse their old documents but will be notified about the off-brand parts and be prompted to update them easily.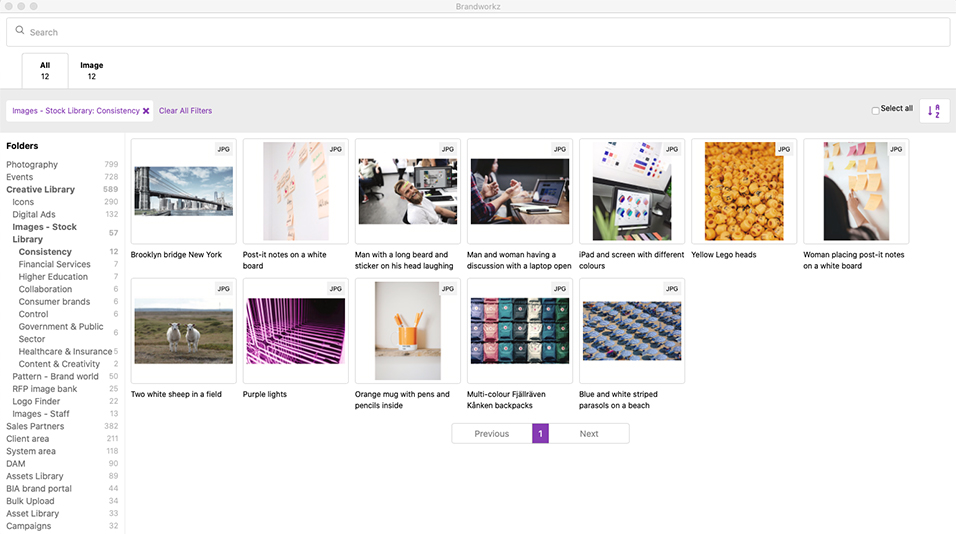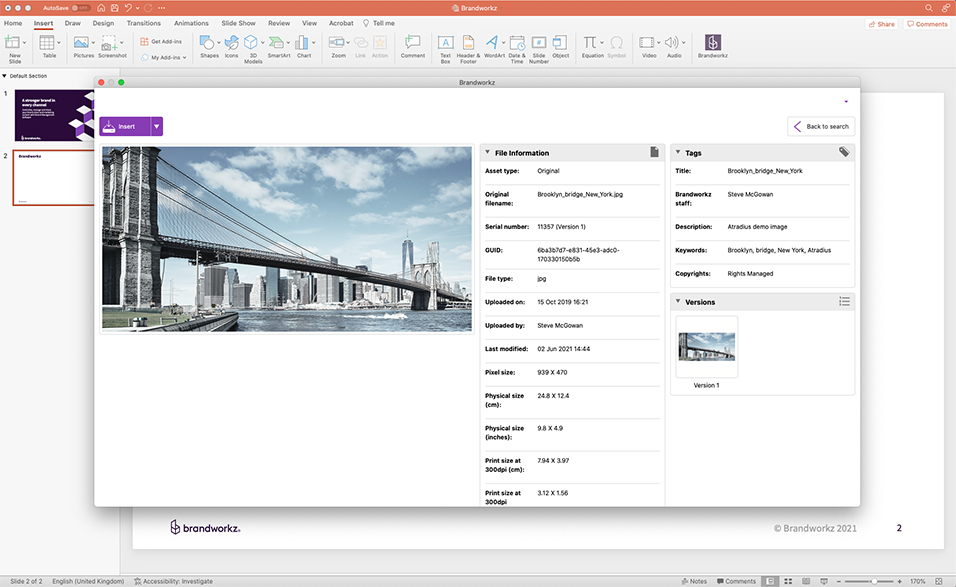 Validate on the go
Brandworkz will review the text elements within your documents and presentations to detect when things are wrong, out of date or not brand compliant.
Backward compatible
With Brandworkz MS Document Management, you can enforce your new brand and legal compliance guidelines on documents created in the past.
Dynamic templates
All MS Office Document Management templates are dynamic and will automatically update based on the individual employee's profile. Based on the user, company details and personal information will automatically be added as required.
Never use the wrong logo again
Try our logo finder for yourself in a short demo. Fill in the form to get started today.
What will you get?
Answer our quick questions and see how quickly the right logo is displayed.
Advice on the best use cases for your needs.
No agenda and no obligation.
Brandworkz Brand Management Software features
Everything in one place so everyone can find the stuff they need when they need it
Stop spending valuable time, money and resources on manual, low-level artwork changes
Streamline, track and audit your marketing production processes – however complex
Educate all employees and partners on what makes you different from the competition
Make better decisions from insights into your brand assets, people and processes
Every Office document is on-brand and up-to-date across the whole company, sounds good right?
Show people what good looks like and stop them reinventing the wheel by promoting best practice
Show people what good looks like and stop them reinventing the wheel by promoting best practice