Mitsubishi Motors
Intelligent motion
As a marketing man, Andy Minns has a professional's grasp of the need for consistency in sustaining brand identity in the marketplace. At the same time, as Marketing Communications Manager for the massive Mitsubishi Motors brand in UK, he was keenly aware of the need for a greater degree of efficiency and consistency in his own company's marketing operations.
What Mitsubishi needed, Andy could see, was a brand asset management platform in support of a strategic initiative designed to enforce brand guidelines and build brand conformity across their dealer network. And so the search was on for a system that would suit the business, its extensive dealer network and third-party agencies.
Securing the right brand management software, capable of centralising marketing content and educating users, was a key part of the transformation.
'When we started out, we didn't even have a library system,' Andy admits. 'Everything was everywhere – an historical backlog of transparencies, slides, images on hard drives, video content, past product brochures and all manner of material saved all over the place.'
As a result, it had been an uphill struggle to get the dealer network to create on-brand communications and to use the right materials. Dealers would frequently choose the wrong fonts, colours and imagery – even on their websites – only because they couldn't access what they needed quickly. Moreover it meant that one member of the central marketing team had to be permanently deployed on fielding image and advertising requests from the dealers and agencies.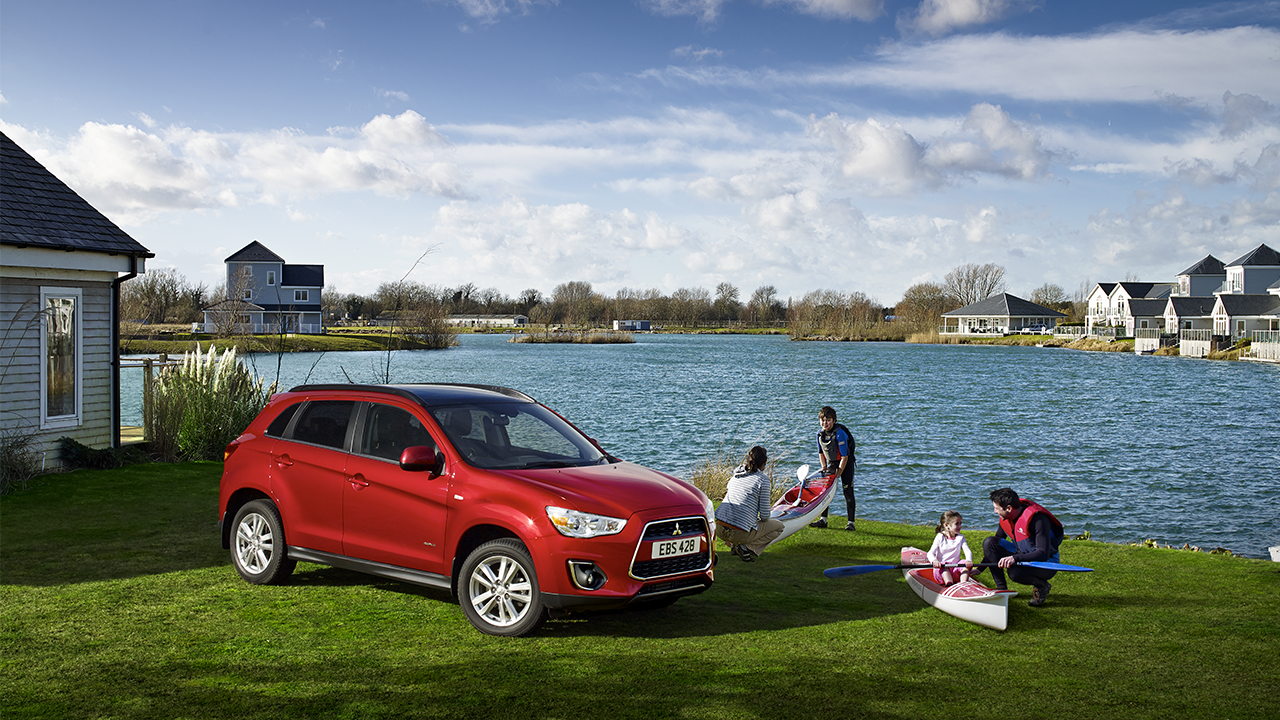 Brandworkz is the choice
When Andy checked out the potential of Brandworkz, it was quickly evident that the system's flexibility and configurability fitted perfectly with Mitsubishi's needs.
Importantly, says Andy, Brandworkz understands how vital it is for the client to have a good level of control over the system. Post-implementation the client is able to adapt and control the Brandworkz platform without having to go back to the vendor to get folder structures changed or renamed, colours amended, new user groups created or metadata schemas rearranged. Every aspect of the system can be managed and controlled, avoiding the cost of after-sales modifications that other vendors often charge for.
User Feedback
Brandworkz's ease of use was another big draw for Mitsubishi, particularly so because a large proportion of its users are non-technical. And subsequent feedback shows that users around the dealer network agree with him, reporting that they can find assets quickly and accurately without getting lost in the site.
'In fact feedback has been really, really positive – our users can find exactly what they need. The usage statistics alone prove it, and the number of requests to the marketing team for materials has gone down markedly over a short period of time. We used to get up to ten enquiries or image requests every day – now it's down to fewer than five a week' says Andy.
'Brandworkz has contributed a lot of added value, not least because our people now have time available to do other more productive things. The guy who used to spend all day taking calls from dealers and agencies now spends his time more creatively.'
Online ordering
Since the launch, a number of diverse user groups are accessing the Mitsubishi Marketing Portal. The dealer network, internal Mitsubishi departments and up to 20 agencies are all using the site to find brand guidelines and materials, and to automate creative production processes.
Previously, dealers needing an advertising layout would ring up the agency; now they access the Workflow feature to order artwork direct. With an online briefing form and automated processing, project status can be tracked by the dealer, artwork created, reviewed, marked up and shared among stakeholders – all from within Brandworkz, delivering huge efficiency gains.
Alternatively, dealers can check out the web-to-print advertising templates in the system from which they can customise ready-made, on-brand artwork themselves and download a print-ready pdf within minutes.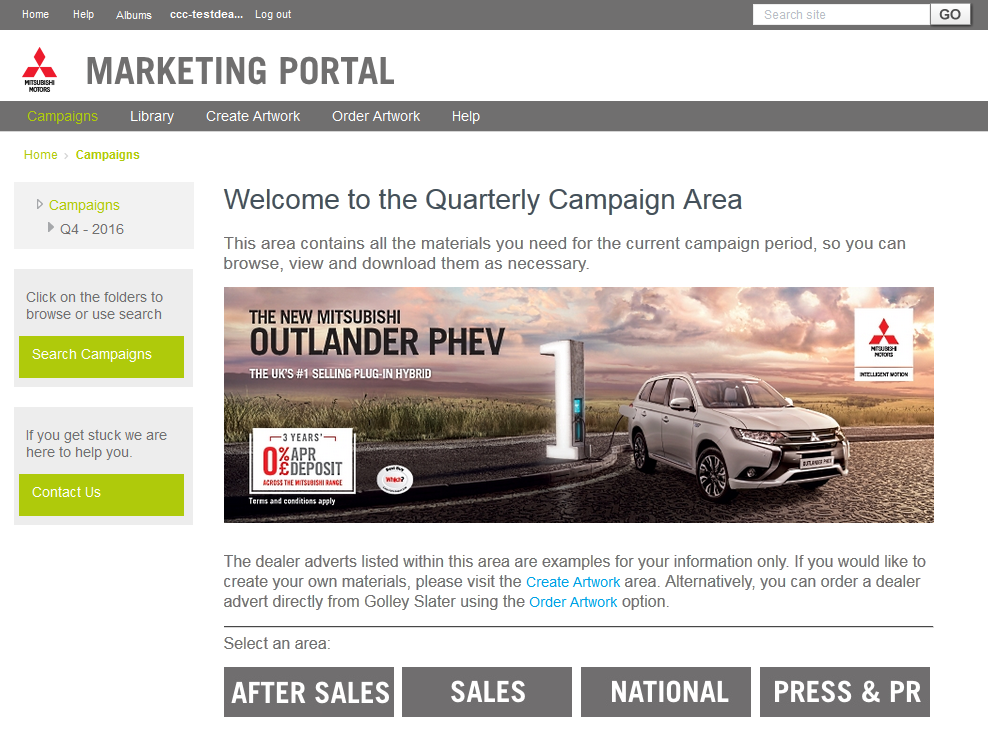 Brand is key
'Non-compliance of brand guidelines by dealers used to be one of our most serious issues,' Andy reveals. 'Brandworkz was part of the strategy to change this. Our brand is key, so we've made sure all the information people need is in the system and we've made a real push to ensure they comply. Dealer training includes when and how to use Brandworkz. It keeps everyone on-brand.'
Indeed, the facility to track and report on who is using what content and when has transformed how Mitsubishi manages brand compliance.
'Previously we really didn't know who was using what. Now we have proper reporting tools so we can check which of our retailers is using them and, importantly, what's been used. It also means we can address any brand consistency problems as they arise.'
Senior management also takes a keen interest in the results reported in the Marketing Portal which keeps the marketing team on their toes!
We would definitely recommend Brandworkz to other companies – and we have done because I think they provided everything we needed. They've been really helpful and are a good bunch of people to deal with.
Mitsubishi Marketing Portal Stats
Want to see Brandworkz in action? Request a demo today.